What's Worth Watching: 'Grey's Anatomy', 'Scandal', 'How To Get Away With Murder' and more for Thursday, February 11
Shondaland X Three (8/7c, ABC): Missing in action since before Thanksgiving, ABC's hot Thursday hits from Shonda Rhimes' melodrama factory finally return with trauma on the boil, most especially on Grey's Anatomy (8/7c), in which poor widowed Meredith (Ellen Pompeo) suffers more emotional—and physical—abuse as she's attacked by a patient, and everyone rallies to save her. … Six months have passed—yeah, it kind of feels that way—on Scandal (9/8c), and Olivia (Kerry Washington) and President Fitz (Tony Goldwyn) are continuing to go their separate ways, although OPA's latest case with national implications could change that. … Only a few weeks have lapsed on the berserk How to Get Away With Murder (10/9c), and Annalise (Viola Davis) is still recovering from being shot by Wes (Alfred Enoch), an event still rocking the world of the Keating 5.
The Big Bang Theory (8/7c, CBS): Since they've already done the deed, Sheldon (Jim Parsons) and Amy (Mayim Bialik) have nothing to prove on Valentine's Day—which may explain why they're taking calls from lovelorn friends during a live streaming installment of "Fun With Flags." Listen close for someone's major bombshell.
The 100: The young-adult equivalent of Game of Thrones sets up another brutal battle for power, as Commander Lexa (Alycia Debnam-Carey) faces off against Ice Nation Queen Nia (Brenda Strong, a world away from Desperate Housewives and Dallas), with Clarke (Eliza Taylor) and the "Sky People" as usual caught in the middle of the war games. Back at camp, an insurrection is mounting, with Farm Station leader Pike (Michael Beach) plotting a move against the Grounders' "peacekeeping force." Treason or survival, you be the judge. The only thing you can count on in this grueling action thriller is for conflict to escalate. (For the second week, no sign of Jaha and all that mystical nonsense, and it's not missed.)
Mom (9/8c, CBS): "Yeah, temptation's a bitch," sighs Christy (Anna Faris), who should know—especially when she's trying to provide a shoulder for hunky Julian (True Blood's Joe Manganiello), a new and very vulnerable AA member, to cry on. She knows she shouldn't take advantage of someone this needy, and gorgeous. Once again, Mom finds a way to wring laughter out of pain. And Manganiello is terrific.
London Spy (10/9c, BBC): A devastating truth is revealed in the audacious penultimate chapter of this bizarre but enthralling espionage mystery, as Danny (Ben Whishaw) peels back more layers to the enigmatic identity of his dead lover Alex (Edward Holcroft). "You're looking for answers, but are you ready for them?" queries a voice over the phone. Are we ever?
Inside Thursday TV: Bravo's Inside the Actors Studio (8/7c) travels to the Georgia set of The Walking Dead (returning this Sunday), where James Lipton grills several of the surviving stars—including fan faves Norman Reedus, Danai Gurira, Lauren Cohan and Steven Yeun—and executive producers Robert Kirkman and Scott M. Gimple about working on a show where life expectancy is never guaranteed. … Fox's American Idol (8/7c) welcomes back past Idols Ruben Studdard, Fantasia, Scotty McCreery, Caleb Johnson and Nick Fradiana to mentor and perform with the first group of 12 semi-finalists, only seven of whom will move on to the next round. … Also getting more TV exposure: a new collection of Project Runway All Stars (9/8c, Lifetime) hoping to triumph this time around. Alyssa Milano, Isaac Mizrahi and Georgina Chapman are the judges. … Fresh (or not so fresh, depending) from New Hampshire, Bernie Sanders and Hillary Clinton face off in a Democratic candidates' debate from Milwaukee (9/8c, PBS), with NewsHour's Gwen Ifill and Judy Woodruff moderating. … If TV Land's Teachers somehow leaves you seeking the company of even more inappropriate and bumbling educators who deserve detention, truTV's first scripted comedy Those Who Can't (10:30/9:30c) may be for you. Starring and created by Denver-based comedians Adam Cayton-Holland, Andrew Orvedahl and Ben Roy, this perverse Can't-do sitcom opens with the teachers trying to turn the tables on a snide student—black tar heroin is involved–and naturally, it doesn't go as planned.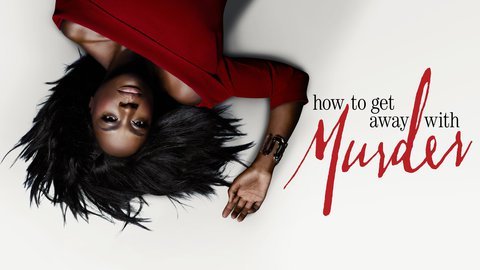 Powered by