Carrie Ann Inaba on Co-Hosting Miss America in Age of Female Empowerment
With female empowerment and gender equality so prevalent, the 2019 Miss America Competition is evolving with the times. To help personify this "Miss America 2.0," not your typical beauty pageant presentation ABC and the Miss America Organization is bringing Carrie Ann Inaba to co-host with television personality Ross Mathews.
The choreographer, host, dancer and regular Dancing with the Stars judge brings a resume diverse enough to make her perfect for the job. She has been blazing a trail all her own dating back to the days performing as one of the first Asian Americans to perform contemporary dance on national television as a Fly Girl on In Living Color. In the past, Inaba even helped with choreography on Miss America.
This year's milestone competition will feature 51 women from around the world taking the stage in hopes of proving worthy of the scholarship and crown reigning Miss America 2019. Inaba and Mathews will bring their unique blend of commentary and overall updates throughout the evening backstage, arena floor and skybox position of the historic Jim Whelan Boardwalk Hall in Atlantic City.
Before the showtime, Inaba takes time between preparation and meetings to talk all things Miss America. A night where she will leave the judging paddles at home.
How do you think the competitiveness of the dance world compares to the pageant world?
Carrie Ann Inaba: Both worlds are very competitive – the dance world and the beauty pageant world. But both worlds are also highly supportive of each other. A comradery is born between those who work side by side like this, working towards a dream in competition with each other. That's one of the most beautiful things about these competitions…you go through something together… and a unique bond of a shared experience is born.
You've been a trailblazer in many ways for Dancing with the Stars on the judging panel. What does hosting Miss America mean to you, especially during this age of female empowerment?
I'm honored to be hosting this year, especially in the day and age of women empowerment. To be part of an organization that celebrates diversity and the strength of women in so many ways is incredible.
What has preparing for the show been like? How does it compare to anything you've worked on in the past?
It's always a bit nerve wracking to do something new.  But at the same time, I'm a dancer and choreographer and it feels like going back to my roots, in fact it truly is going back, because my first assistant choreography job was at Miss America. It's thrilling to be going back in a whole new capacity. Also, I think I am just as excited as the women competing to bring this new version of the show to everyone.
You're going to be joined by Ross Mathews. How much have you talked before the show? How do you think you two will click on stage?
I love Ross Matthews. We haven't talked yet. But I know we are going to have a great time.
This year has been billed as "Miss America 2.0." Branding itself more competition and less pageant. No more swimsuit competition. What are your thoughts on the changes and being a part of this new era?
I fully support the changes.  And I am excited for everyone to experience the new version of the competition. It's very exciting and all the changes reflect the way the world is evolving. Women do want to be seen for more than just their beauty.  And this competition showcases women in a very progressive way.
When I was a little girl, I never would have thought I would be up on that stage hosting that show but look at how far we've come – that there is an Asian American woman hosting the show! It says a lot about the organization's commitment to "walk the walk" and evolve the show into something that truly reflects today's world.
The 2019 Miss America Competition, Sunday, Sept. 9, 9/8c, ABC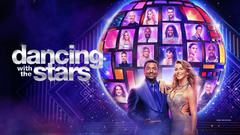 Powered by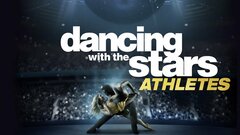 Powered by