Former 'Cosby Show' Star Geoffrey Owens Makes 'GMA' Appearance Following Viral Photos (VIDEO)
A Cosby Show star has been making headlines, and it isn't who you'd expect. Best known for playing Elvin — the husband to Cliff Huxtable's (Bill Cosby) daughter Sondra (Sabrina Le Beauf) — Geoffrey Owens went viral after photos of him working in a Trader Joe's surfaced.
Almost immediately celebrities a-plenty came to Owens' defense sharing their own stories about working more than one job while acting. In a special interview with Good Morning America's Robin Roberts, the actor finally spoke out about the situation.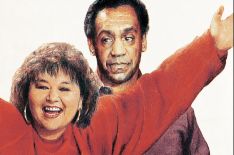 See Also
The 1989 issue is eerily timely in the wake of Roseanne Barr's scandal.
"It's really overwhelming… in a good way," Owens told Robin Roberts of the support he's received. "It's quite astounding, it's very encouraging."
Roberts then asked Owens if he felt like the photos were meant to job shame him he admitted it appeared that way, but made light of the situation joking that, "they photo-shopped those pictures." Amid Roberts' resulting laughter he revealed, "I was really devastated, but the period of devastation was so short," he said due in part to the outpouring of support around the world.
During the interview the actor revealed that he worked at the grocery chain Trader Joe's for fifteen months due to its flexible hours that allowed for him to audition. Owens has appeared in a slew of popular shows since his Cosby days including most recently Divorce, The Affair, The Blacklist, Elementary, Lucifer, and Blue Bloods.
Other than working as an actor, Owens has also taught at the prestigious Yale University. Some of the most notable TV stars that came to Owens' defense include The Middle's Patricia Heaton and Brooklyn Nine-Nine's Terry Crews.
Taking to Twitter Heaton wrote, "When I worked on 'Thirtysomething' I was also summarizing depositions to pay my rent. Why are you trying to humiliate this honorable, hardworking actor? Shame on you! #geoffreyowens – many great blessings are coming your way!"
Meanwhile Crews shared his own sentiments on the social media platform, writing, "I swept floors AFTER the @NFL. If need be, I'd do it again. Good honest work is nothing to be ashamed of."
Despite the interest in his career, Owens revealed, "I wouldn't feel comfortable getting acting jobs from this event. I wouldn't mind getting auditions, I don't mind if people call me in to try out for things due to what's happened, but I actually wouldn't feel comfortable with someone giving me a job because this happened."
"I want to get a job because I'm the right person for that job," he told Roberts when asked about opportunities after going viral.
The actor did note that once this attention fades there will be another headline to take its place, but said, "I hope what doesn't pass is this idea that people are now thinking… about what it means to work."
Owens has certainly set an example with his outlook, and for those interested in the future of his career, his IMDB page reports two projects currently in the works, and we're sure more are to follow.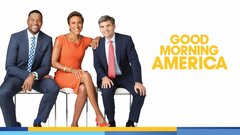 Powered by