TV Guide Magazine's 'Roseanne' & 'Cosby Show' 1989 Cover Goes Viral (PHOTO)
In the late 1980s, Roseanne and The Cosby Show were dominating primetime network television — and the shows' titular stars were just as popular.
These were the highest-rated series on TV, constantly competing for the top spot. In the '88-'89 season, The Cosby Show edged out Roseanne Barr's show, nabbing a whopping 25.6 Nielsen rating, with Roseanne close behind at a 23.8 rating. These are numbers that even the biggest show of today would never be able to reach.
On Tuesday, Barr posted a racist tweet that not only got her revival of Roseanne canceled by ABC, but also caused the internet to resurface an old cover of TV Guide Magazine featuring a dueling Barr and Bill Cosby. This cover, dated September 16-22, 1989, encapsulates the fall from grace of two pop culture icons probably more than any other magazine cover out there.
In '89, these two were at the peak of their game, beloved by audiences and changing the face of mainstream TV. In 2018, Cosby has been accused of sexual assault by over 50 women and was recently convicted of three counts of aggregated indecent assault. He's facing up to 10 years behind bars for each count.
As for Barr, after likening former Obama administration adviser (and African American woman) Valerie Jarrett to an "ape," she's been called a racist, lost her hit ABC series, and Hollywood is celebrating her downfall.
The meaning of this cover was not lost on Twitter users, with many sharing their thoughts on the social platform:
This aged oddly. #Cosby #Roseanne pic.twitter.com/sUibMgfmKa

— Pieter J. Ketelaar 3 (@PieterJKetelaar) May 30, 2018
We should have seen this coming long ago. #Roseanne 🧐 pic.twitter.com/XJEEesRBIF

— Jason Pemberfoot (@pemberfoot) May 30, 2018
Whatever happened to Roseanne and Cosby, I wonder. pic.twitter.com/F3JVkOr394

— asad abukhalil أسعد أبو خليل (@asadabukhalil) May 30, 2018
One user even noted yet another similarity in the situations, as the networks — ABC, Hulu, Viacom, and more — have now scrubbed their schedules of Roseanne following the scandal, just as they did with The Cosby Show following his trial.
Wow #Roseanne getting the Cosby treatment https://t.co/JUmUfuoHnx

— Jason Johnson (@DrJasonJohnson) May 29, 2018
And as difficult as it might be to come to terms with the truth about these former small-screen idols, there's no denying the power of this cover. It's a piece of history.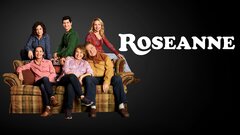 Powered by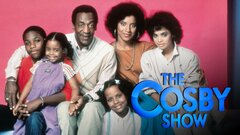 Powered by