Xia Brookside on Being the Youngest Competitor in the WWE 'Mae Young Classic'
While most 16-year-olds are studying for their driver's licenses, Xia Brookside was preparing to enter the family business of professional wrestling.
Fast-forward three years and the 19-year-old daughter of Robbie Brookside is gearing up for her biggest opportunity to date — being the youngest woman among the field of 32 top female grapplers competing in the second WWE Mae Young Classic. Brookside wants to not only prove herself worthy of the decision to put her in the tournament, but also to make dad proud.
"This is the first time my dad is going to see me wrestle live," Brookside said, hours before the tournament taping got underway at Full Sail University's Full Sail Live.
"Luckily, it's at the Mae Young Classic. All of these women have worked very hard to be here. So, it's a great experience to be in it at such a very young age. I've wrestled at a fair few places. I've wrestled around the world. Now I get to show everybody what exactly I've worked hard to do."
Brookside is inspired by her father's success in the British wrestling scene. He lends his wealth of experience as a coach at the WWE Performance Center. The WWE prospect also finds motivation in those who came before. Particularly, a certain SmackDown Live general manager who was signed by the company at age 18.
"I was so excited hearing Paige got signed," Brookside said. "She was a female wrestler kind of in the same boat as me. She was this second-generation wrestler from a British family. As soon as she came over she got me thinking, 'Hey, I can do that too. I can go out there and make a name for myself.' And here I am."
Over the last three years, the firecracker refined her skills in five countries. The evolution can be seen in the hair. Today's color scheme is eye-catching cotton candy pink and blue.
"When I first started wrestling I was just a plain blond," she said. "Then I went through a gray phase. Then I started to find myself and found that I was this bubbly, outgoing character. Then I dyed my hair bright pink. Then it has been growing from then on.
"Now my image is, 'Hey, look at me.' I'm a little bit crazy. That's what has built me up wrestling.' I look back at my first match now, and I think about all I've done. I've done all this now and improved so much in the ring. I feel like I've improved outside the ring too mentally. Traveling the world can take its toll on your body. I feel like I've progressed since then."
Robbie Brookside wasn't too keen on his daughter lacing up the boots. The accomplished veteran knows the grind of the road and the sacrifices that he made to become successful in an often-thankless industry.
"When I told him that I wanted to start wrestling he was like, 'Ahh,'" Brookside said. "Then he said, 'Well, if you want to. Go out there and train for yourself. Go out there and work hard. Make a name for yourself, and you do it off your own back.
"That's exactly what I did. Now he gets to see me wrestle live, which we are so excited about. I get to show him what I've been doing. I get to show him I've put in that hard work. I get to show the WWE Universe and the crowd at the Mae Young Classic. It's a great feeling."
Despite the obvious competitive, Brookside remains focused and confident in her abilities. She has taken one piece of advice to heart before passing through the curtain.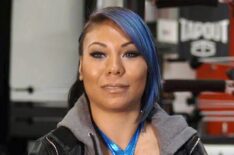 See Also
The 'Blasian Baddie' rebounded from injury, and is motivated to outlast 31 others in the all-female tournament.
"I think the biggest thing he said to me is that there is no expectation," she said. "There is no expectation from him that I have to live up to. There isn't the extra pressure added on. He just said, 'Go out there and do what you do and do what you have been doing and have fun."
The youngster is looking forward to testing herself against the biggest and best in the Mae Young Classic.
"All of these women have made names for themselves, and I would love to wrestle them all," she said.
"I've wrestled a few of the girls before. I've wrestled them in Japan. I've wrestled Io Shirai, who is incredible and one of the top female wrestlers in the world today. I've stepped in the ring with Hiroyo [Matsumoto] and also Toni Storm in England. There are a few I've already wrestled, but anyone you want to put me in there with I'm ready."
See Also
The near 13-year vet (aka Madison Rayne) will participate in the 32-woman elimination tournament.
The finals of the Mae Young Classic will take place at the inaugural WWE all-women's Evolution Pay-Per-View on October 28. Win or lose, Brookside has one clear goal: Becoming a WWE superstar.
"Who doesn't want a WWE contract? I'm ready now," she said.
WWE Mae Young Classic 2018 (taped), beginning Wednesday, September 5, 9/8c, WWE Network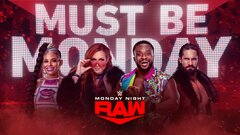 WWE Raw
where to stream
Powered by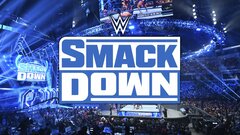 Powered by