'The Alec Baldwin Show' EP Jason Schrift Reveals His Dream Guest
While the Emmy — and Golden Globe – winning actor's weekly interview series has a new name (it previewed in March as Sundays With Alec Baldwin), it certainly hasn't lost any of its cheeky charm. Just check out The Alec Baldwin Show executive producer Jason Schrift's reasons for tuning in.
I have time to watch one more show. Why should it be yours?
Jason Schrift: Because you won't want to feel left out when all your friends are discussing it the next day.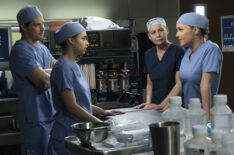 See Also
Plus, find out when 'The Good Doctor' comes back.
Fill in the blank: If you like _____, you'll like my show.
How about: Even if you don't like Alec Baldwin, you'll still like my show.
What's a good alternate title for this series?
The Alec Baldwin Talks to Interesting People (and People You Didn't Know Were Interesting) and We Get to Spy on Them and Hear What They Are Saying Show.
How will this change the face of television?
It will more likely bring back an original [facet] of broadcast television — one in which pure entertainment can be derived from the simplicity of watching two people talk to each other without any bells or whistles. Unless Alec or the guest happens to have a bell or a whistle; then we will absolutely use them.
Who is your dream guest?
The president of the United States.
The Alec Baldwin Show, Series Premiere, Sunday, October 14, 10/9c, ABC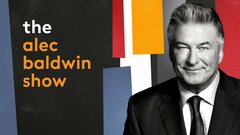 Powered by