'Greenleaf' Returns, 'Frontline' Remembers John McCain, 'Younger' Finale
A critical checklist of notable Tuesday TV:
Greenleaf (10/9c, OWN): There's an unholy amount of scandal brewing at the Memphis mega-church as the third season of the juicy family soap opens with a two-parter, concluding Wednesday. Who can blame Lady Mae (Lynn Whitfield) for kicking the Bishop (Keith David) out of the manse after learning of his infidelities — including with her sister Mavis (how could you, Oprah?). The fallout could endanger the future of the church, especially with a $2 million tax bill coming due. Shall we pray?
Tune in to OWN earlier for the national TV debut of director Ava DuVernay's (Queen Sugar) short film August 28 (7/6c), featuring an impressive cast including Lupita Nyong'o, Angela Bassett, Don Cheadle, Regina King, David Oyelowo, Gugu Mbatha-Raw, André Holland, Michael Ealy and Glynn Turman. In only 22 minutes, DuVernay captures six moments of historical significance to the African-American community that occurred on this same day, from 1833 (the passing of the Slavery Abolition Act) to 2008 (Barack Obama's acceptance of the Democratic party's nomination for president).
McCain (10/9c, PBS, check local listings at pbs.org): As the nation grieves the loss of Sen. John McCain, Frontline repeats its biographical report from April. The special profiles the Arizona senator from his harrowing years as a Vietnam prisoner of war to his long tenure as a congressional maverick (and former presidential candidate) who spoke out against torture during the George W. Bush administration and cast a dramatic vote against the Republican health-care bill.
Younger (TV Land, 10/9c): The fifth season of this sparkling romantic comedy ends with Liza (Sutton Foster) considering her options, including a job offer that could remove her from the Empirical payroll — but where would that leave her relationship with Charles (Peter Hermann) and her professional bond with Kelsey (Hilary Duff)?
Inside Tuesday TV: Though NBC is airing it too late in the evening, Making It (10/9c) is the most charming reality competition this side of The Great British Baking Show. In the penultimate episode of the first season — a second has been ordered — the contestants bring the outside in, making a light fixture with components from nature, then take their inside skills out of doors to transform a backyard shed into a private paradise… HBO's offbeat talk show The Shop (11/10c) sends NBA star LeBron James to barbershops across the country, with famous friends in two, to jaw about pop culture and current events. His first guests: former late-night host Jon Stewart, Snoop Dogg, Alvin Kamara of the New Orleans Saints and New York Giants wide receiver Odell Beckham Jr.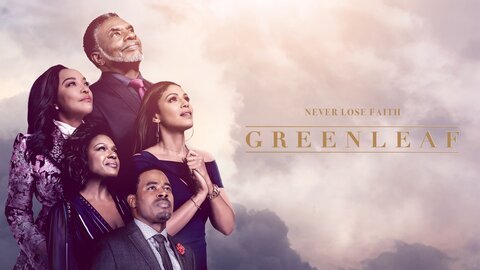 Powered by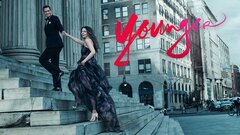 Younger
where to stream
Powered by