A 'Trial' Concludes, IFC Goes 'Goonies' for the '80s, Rob Riggle's 'Ski Master Academy'
A critical checklist of notable Thursday TV:
Trial & Error (9/8c, NBC): The courtroom shenanigans of this inspired true-crime mockumentary come to a zany peak in the final two episodes of the second season. (Let there be a third, somewhere somehow.) As the trial of the certifiably unpredictable Jesse Ray Beaumont (Michael Hitchcock) gets underway, lawyer Josh (Nicholas D'Agosto) uncovers more secrets about his true prime suspect, Lavinia (the delightful Kristin Chenoweth). But the real disruption is happening over at the prosecutor's table, as Carol Anne (Jayma Mays) is due to give birth any minute now, at which point she hopes to determine who the baby daddy is.
The Goonies (6:30/5:30c, IFC): The cult indie channel turns back the clock to the 1980s with back-to-back showings of the influential 1985 kids' adventure romp, followed at 11:30/10:30 with a two-hour marathon of Night Flight, a revival of the hip-for-its-time music video show. Stay up late, if you dare, for Night Flight Presents: Dr. Ruth Good Sex Special (1:30 am/12:30c), featuring the irrepressible sexpert Dr. Ruth Westheimer speaking frank bedroom truths to celebrity guest stars.
Rob Riggle's Ski Master Academy (streaming on Sony Crackle): The comedian mocks his over-the-top persona in a bonkers eight-episode comedy series that imagines Riggle as a brash action-movie superstar — his latest, Ski Master 6: Ski No Evil is about to premiere — who also operates an accident-prone waterski school. Among the celebrities also playing heightened versions of themselves: Dermot Mulroney as his Ski Master co-star, David Arquette, The Sopranos' Jamie-Lynn Sigler and former NFL pro Brian Urlacher.
Inside Thursday TV: The Logo documentary Quiet Heroes (8/7c) looks back to the peak of the AIDS crisis in the 1980s in telling the story of lesbian medical professionals Kristen Ries and Maggie Snyder. They rose above fear and prejudice to become the only source for medical treatment in all of Utah for the rising number of HIV/AIDS patients in the early years of the epidemic… ESPN's inspiring sports documentary Crossroads (9/8c) profiles a group of at-risk African American teens in Charlotte, N.C., who find purpose by joining a lacrosse team… Paramount Network's period comedy American Woman (10/9c) wraps its first season, with newly separated '70s housewife Bonnie (Alicia Silverstone) considering giving her wandering ex Steve (James Tupper) another chance for the sake of their daughters. Given that the episode title borrows from the disco anthem "I Will Survive," chances are she'll rethink yet again.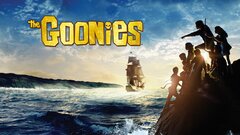 Powered by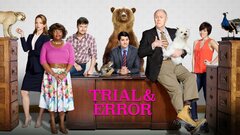 Powered by