'Shades of Blue' Series Finale: The Stars & Fans React to End of the NBC Show
It's never easy saying goodbye, and last night fans bid farewell to NBC's crime drama Shades of Blue for the finale time.
The series starring Jennifer Lopez and Ray Liotta presented a thrilling final act to its three-season run. For those not caught up, the one-hour swan song saw Detective Harlee Santos (Lopez) [Spoiler!] locked up behind bars by the episode's end, as she confessed her crimes in order to expose Ramsey (Bruce McGill).
See Also
Plus, if the triple threat would do another TV series.
It was certainly a bittersweet end to the show about the corrupt cops from New York City's finest, but as the title suggests, there are shades to their wrongdoing. Ultimately, Harlee couldn't handle the weight of her decisions anymore, and turned herself in to set a better example for her daughter, soon-to-be Charmed star Sarah Jeffery.
Of course, the fans and the series' stars had plenty to say about this send-off, but all in all, it seemed to be a fairly satisfying conclusion for most. Read on to see what everyone had to say about the finale, including Lopez.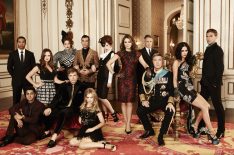 See Also
Plus, History Channel axes 'Six,' 'UnREAL' ends, and more.
Lopez started things off prior to the episode with a message to fans.
Drea de Matteo shared her own tribute with some videos from the set, suggesting a desire for a spinoff.
This is it. This show couldn't button up any other way. Enjoy the final ep of #ShadesofBlue tonight at 10. @Jlo @rayliotta @dreadematteo @sarahmjeffery3 @DayoOkeniyi @hampton_fluker @GinoPesi_Mist @lesliesilva0421 @dovdavidoff @vinnyel @Nick_Wechsler Great troupe. Cheers!

— Warren Kole (@Warren_Kole) August 19, 2018
Lopez sent off Harlee with two final tweets.
SAFE TOMORROW, GUYS. Thank you from the bottom of my heart. We loved making #shadesofblue for you.♥️ pic.twitter.com/GVefUO0h59

— Jennifer Lopez (@JLo) August 20, 2018
And that's all she wrote… #SHADESOFBLUE

— Jennifer Lopez (@JLo) August 20, 2018
See Also
On this week's episode, Det. Matt Wozniak circles in on (who he thinks) is the real NYPD mole.
As for the fans, they were as emotional as any fanbase would be with their beloved show's departure.
I am seriously debating whether or not to watch the #shadesofblue finale because I'd have to face the reality of not looking forward to my Sunday nights anymore 😭💔 @JLo @nbcshadesofblue pic.twitter.com/yelRPTOC43

— C-Ris🏅 (@thinnchrispy) August 20, 2018
Love this show why do you have to end 😭💔 RT @nbcshadesofblue: Harlee is finally free. 💙 Thanks for joining us on this wild journey over the last 3 seasons! #ShadesofBlue pic.twitter.com/GcfZkXRqu9

— Sarah└A (@MissSarah_2) August 20, 2018
I'm really going to miss #ShadesOfBlue and seeing @JLo every Sunday night. Thank you to the whole cast & crew for a great show!! pic.twitter.com/FDZK5cWtRL

— Stephiiee 🦄💛 (@Stephiieelopez) August 20, 2018
How I feel about #ShadesofBlue ending pic.twitter.com/TYZUKe802x

— Desiree De La Rosa (@desssiiree_) August 20, 2018
Just finished #shadesofblue and I can't stop crying 😢😢😢😢. @JLo @nbcshadesofblue still can't believe that's th series finale pic.twitter.com/C4WiorIroJ

— JASON (@JK5391) August 20, 2018
me because #ShadesOfBlue is really over… thank you for an unforgettable 3 seasons @JLo 💙 pic.twitter.com/T43EAIbC9H

— Gabbi♡ (@gpolson37) August 20, 2018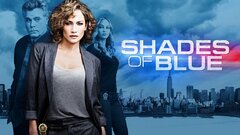 Powered by