More of Corden and McCartney in Liverpool, the VMAs, Judy Davis in Acorn's 'Mystery Road'
A critical checklist of notable Monday TV:
Carpool Karaoke: When Corden Met McCartney Live From Liverpool (8/7c, CBS): James Corden's popular Carpool Karaoke segment achieved nostalgic greatness with its June excursion into Liverpool, England, with favorite son/eternal Beatle Paul McCartney. It was such a viral and critical hit, with nearly 130 million views on YouTube and Facebook Watch, that the producers have retrieved unaired footage to put together a prime-time version of the memorable visit. Highlights include a tour of McCartney's childhood home, a stop on Penny Lane, and an impromptu performance in a local pub providing a euphoric climax. The best news: You don't have to stay up late to witness it.
2018 VMAs (9/8c, MTV): Expect a last-minute tribute to the late Queen of Soul, Aretha Franklin, at the annual music extravaganza, where style typically matters more than substance. (The event's letters rather quaintly recall the days when MTV stood for music videos.) Jennifer Lopez receives the top honor at Radio City Music Hall with the presentation of the Video Vanguard Award, which includes a performance. Other headliners: Nicki Minaj, Ariana Grande, Shawn Mendes, Travis Scott, Panic! at the Disco and more.
See Also
Bruno Mars, Ariana Grande and more make the list.
Mystery Road (streaming on Acorn TV): Emmy-winning Judy Davis (Life With Judy Garland: Me and My Shadows) in a cop's uniform is reason enough to tune into this visually striking six-part mystery drama from Australia, which has been likened to a Fargo in the Outback. It's not quite that quirky, but Davis is riveting as ever as Sgt. Emma James, who's not exactly welcoming when a gruff Aboriginal detective (Aaron Pedersen) descends on her rural and scenic Outback outpost to investigate the disappearance of two young farm workers, unearthing unpleasant undercurrent involving local crime.
Inside Monday TV: The third and final season of Ovation's WWII thriller X Company (10/9c) opens with the Camp X operatives reeling from a personal loss at Dieppe, but pressing on in their final mission against the Nazis. … In the most suspenseful episode to date this season of AMC's Better Call Saul (9/8c), a chipper Jimmy (Bob Odenkirk) goes to the local underworld to enlist help for his latest caper, never dreaming how close he's coming to intersecting with the much bloodier cartel chaos involving Breaking Bad villain Gus Fring (Giancarlo Esposito) and Salamanca turncoat Nacho (Michael Mando). … TLC's six-episode Little Life on the Prairie (10/9c) follows a husband, wife and 4-year-old daughter, all born with dwarfism, who decamp from city life in California to the Arizona countryside to run a farm and try to expand their family, despite health risks. … Sherlock (Jonny Lee Miller) experiences identity theft after his medical records are purloined in an episode of CBS's Elementary (10/9c) directed by co-star Jon Michael Hill (Detective Bell).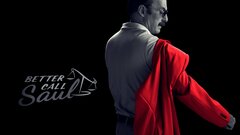 Powered by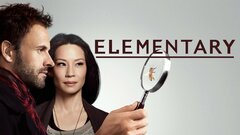 Powered by