'General Hospital' EP on Genie Francis' Return and If We've Truly Seen the Last of Nelle & Dr. O
TV Insider recently caught up with General Hospital executive producer Frank Valentini at the ABC TCA summer press tour party. The showrunner, like Shonda Rhimes (Grey's Anatomy), keeps storyline spoilers close to the vest but he still graciously fielded a few questions about the current state of Port Charles. Read on to get the scoop!
See Also
The Emmy winner is bringing Laura Vining Webber Baldwin Spencer Baldwin Collins back to Port Charles.
It's great that Genie Francis is back as Laura. What can you say about her return?
Frank Valentini: We're very excited, and we've got a big story for Genie. On her first day back, she jumps right in. I can't tease it more than that, but it's a Genie Francis story. That's all anyone needs to know. It's going to be awesome.
Eden McCoy (Josslyn) showed she's her mother's (Carly, Laura Wright) daughter when she took down Nelle (Chloe Lanier). That hair flip at the end was a nice touch!
Yes, Eden's really awesome. She can flip with the best of them.
That hair flip though. 💁🏼@RealEdenMccoy #GH55 pic.twitter.com/sqamfpUJBx

— General Hospital (@GeneralHospital) August 3, 2018
Speaking of Nelle, Chloe Lanier rocked it to the very last moment.
Chloe delivered to the last minute. I've always loved that gal. I'm a big supporter and fan of hers. She did great by us. I wish her nothing but the best.
She tweeted out that "Nelle isn't done."
You never know. Nelle is still alive. Anything can happen.
https://twitter.com/chloelanier/status/1026907081025060864
Nelle's most evil deed has been letting Michael (Chad Duell) think that his son is dead, but instead he's being raised by Lucas (Ryan Carnes) and Brad (Perry Shen), who is carrying a secret that is going to hurt a lot of people.
Right, and that's the inevitable twist – who gets hurt, when, and how? What will the ramifications be?
Kiki (Hayley Erin) taking Dr. Bensch (James DePaiva) to court for sexual harassment has been a timely issue. What message does the story carry?
I don't know so much that it's a message as it is interesting to see a young person standing up for themselves and standing up for what's right.
See Also
Plus, she shared her thoughts on 'Devious Maids' abrupt cancellation.
Any remotes coming up?
Yes. There a couple of special ones coming up in the fall.
Fans are hoping they haven't seen the last of Dr. Obrecht (Kathleen Gati) after her most recent reign of terror.
She's fantastic. How can you write her off? You never know when or where Dr. Obrecht will resurface so keep your eyes peeled!
General Hospital, Weekdays, ABC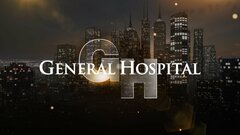 Powered by