Max Joseph Exiting MTV's 'Catfish' After Seven Seasons
The dynamic duo is breaking up.
Max Joseph is leaving the MTV reality TV series, Catfish, and his partner-in-crime and co-host, Nev Schulman.
"Hey guys, the time has come, sadly, for me to move on from Catfish," he announced on social media. "Working on this show for the last seven years has been one of the most meaningful experiences of my life. I've learned a lot about myself, my country and human nature in general. Nev and I have become brothers and our bromance has blossomed before your eyes."
Hey guys, the time has come, sadly, for me to leave Catfish… pic.twitter.com/w21HFsfiz9

— Max Joseph (@maxjoseph) August 8, 2018
"For a while now I have been straddling two careers as TV host and filmmaker and, while this level of busy-ness is a dream come true, my life can no longer sustain it," he added. "With Catfish still going strong after 7 seasons, 115 episodes, 31 specials and showing no sign of slowing down, I feel it is finally the time for me to make my exit."
Joseph's last episode will air on Wednesday, August 22.
Schulman released his own statement about his partner leaving the show.
"Working with Max on Catfish has been one of the most meaningful experiences of my life." What started as a casual friendship quickly turned into a brotherhood," he said. "Thanks to Max, over the last six years I've learned as much about the internet and society as I have about myself. Max isn't just a co-host, he's a partner. His ability to listen, empathize and advise is astounding. Nobody cuts through the noise and dishes the hard truth better than he does. I'm going to miss him a lot. He's my best friend and one of the best colleagues anyone could hope for. As sad as I am though that Max is leaving the show, it brings me great joy to know that he is following his heart. While selfishly I'd love to keep him all to myself, I know that unleashing the creativity and passion that he has will benefit so many of us. If you don't already know about Max's amazing work as a filmmaker, check out his website maxjoseph.com. Good luck, my friend, and there's really no excuse why you can't video chat in from time to time ;)"
Catfish follows Schulman and Joseph as they help people track down the true identity of individuals who they've developed relationships with online. Most times the duo expose the online persona to be fake.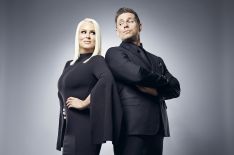 See Also
Plus, find out which of your other favorite shows are coming back next season.
The show is based off the 2010 documentary Catfish, in which it was discovered that Schulman's online romance was a sham.
In May, production on the series temporarily stopped as MTV and Critical Content investigated sexual misconduct accusations made against Schulman. After an outside third party completed the investigation, the claims were found to be "not credible and without merit" and production picked up again.
"We take these matters very seriously and are committed to providing a safe working environment," MTV and Critical Content added in a statement.
And of course fans weighed in about one of their favorite TV personalities leaving the show. Check out the reactions below:
max joseph announced he's moving on from catfish dont talk to me for a solid week

— emily (@emilyfaith___) August 8, 2018
i had just woken up from a nap to find out max joseph is leaving catfish. alexa play i'll always remember you by hannah montana. #SeeYouLaterMax

— Kaitlyn ☁️ (@kaitlynlborders) August 8, 2018
max joseph leaving catfish genuinely upsets me this is SO sad

— ˗ˏˋ ‍♀️ˎˊ˗ (@iriskalani) August 9, 2018
We're sad to see you go but we wish you the best & we know you will continue doing amazing things! We're all excited for what the future holds! We love you!!! ❤️ #SeeYouLaterMax pic.twitter.com/ly7RMn4oNz

— Kat (@meow7kat) August 8, 2018
max joseph is leaving catfish, i'm internally numb for the next month. #catfish #neverleavingmyroomagain pic.twitter.com/l21fcU35UH

— em (@emilyduhh) August 8, 2018
Catfish, Wednesdays, 9/8c, MTV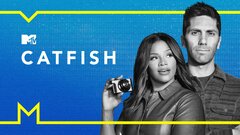 Powered by