Amy and Nick Are 'Making It,' a 'Casual' Ending, 'Frontline' on 'Children at the Border'
Making It (10/9c, NBC): One of the great byproducts of Parks and Recreation is the enduring friendship of its odd couple co-stars: giggly Amy Poehler and mock-tough guy Nick Offerman. They team up again to host a charming competition series reflecting Offerman's (aka Ron Swanson) celebrated fondness and facility for making things with one's hands. (Woodworking is his specialty.) Making It has the warmhearted feel of The Great British Baking Show—only with crafts substituting for pastries. Eight skilled craftspeople—call them "Makers"—cheerfully toil two weekly challenges, designing and creating projects from the hand and heart. Some favor working with wood, others paper or felt, and one considers herself a "hodgepodge crafter." (Another memorably sees himself as a combination of Bob Ross and Mister Rogers.) While Amy and Nick banter, and at one point engage in a crafting "pun-off," the contestants diligently race to meet the deadline and impress the hosts and judges Simon Doonan (of Barneys New York) and trend-spotter Dayna Isom Johnson (of Etsy). En route to a $100,000 grand prize, the winners of each round receive an old-fashioned merit-badge patch—and the joy on their faces will make you glad you watched.
Casual (streaming on Hulu): The offbeat comedy about dysfunctional siblings Alex (Tommy Dewey) and Val (the wonderful Michaela Watkins) is back for a fourth and final season. As often happens, a time jump helps provide closure—for Val, that involves reuniting and possibly reconciling with daughter Laura (Tara Lynne Barr) and Alex and Rae (Maya Erskine) adjusting to parenthood. All eight episodes are available for one last binge.
Frontline (10/9c, PBS, check local listings at pbs.org): TV's most urgent investigative documentary series explores the roots of one of the year's most controversial and emotionally wrenching issues in Separated: Children at the Border. Correspondent Martin Smith, with producer Marcela Gaviria, studies the immigration policies of the current and previous administrations to explain the origins of "zero tolerance," while depicting the harrowing stories of children separated from their parents.
Inside Tuesday TV: Country music's Martina McBride joins the panel on NBC's America's Got Talent (8/7c) for another round of Judge Cuts. Will she use the Golden Buzzer to send a favorite directly to the live shows? … The CW's The 100 (8/7c) gears up for the end of its fifth season with the first half of a two-part finale, in which Octavia (Marie Avgeropoulos) leads her troops into war. … A new season of Food Network's Chopped Grill Masters (9/8c) opens with four BBQ experts from Kansas City sweating over double-cut pork chops in the appetizer round and a bubbly surprise ingredient sweetening up the entrée course.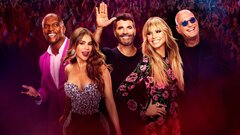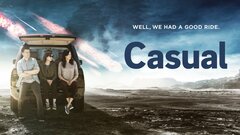 Casual
where to stream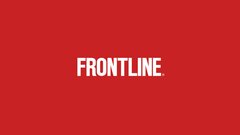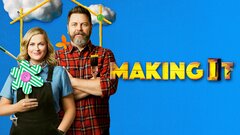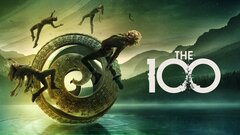 The 100
where to stream