Netflix Drops 'Ozark' S2 Trailer, 'Maniac' & 'Sabrina' Premiere Dates, & More (VIDEO)
Netflix is planning a new take on binge TV with a day-long presentation to the 2018 Summer Television Critics Association in Beverly Hills today.
Throughout the event there will be news of all sorts so check back here often, as we will be updating this page as the info comes out.
The morning kicked off with a Sunday gospel-themed brunch in support of All About the Washingtons, the streaming service's upcoming scripted sitcom starring Rev Run (aka Joseph Simmons) and his wife Justine Simmons as fictionalized versions of themselves raising a family of family kids.
There was also a first look at the trailer for Ozark's second season, which begins August 31, leading into a panel discussion with stars Jason Bateman, Julia Garner and Laura Linney, who noted that the show's set was a "happy place" despite the often-grim themes it handles.
https://www.youtube.com/watch?v=0vHziRrCYqA
Other tidbits:
— After months of waiting for more details on The Chilling Tales of Sabrina, Netflix has given their adaptation of the Archie Comics series a premiere date. And it's fittingly eerie: Halloween week.
The occult-soaked horror drama, set in the Riverdale-neighboring town of Greendale and starring Kiernan Shipka as a modern-day Sabrina Spellman (yes, the teenaged witch) will launch its 10-episode first season on October 26th. And while it is in the universe of Riverdale and exec produced by The CW hit's EP Roberto Aguirre-Sacasa, there are no plans as of yet to connect the two shows.
— September 21 brings Maniac, created and exec-produced by author Patrick Somervile (who also wrote for The Leftovers). Emma Stone and Jonah Hill star as strangers living "in a world somewhat like our world, in a time quite similar to our time" who are "drawn to the late stages of a mysterious pharmaceutical trial, each for their own reasons" with The Leftovers' Justin Theroux costarring as the drug's inventor. In addition to previewing a trippy trailer, Netflix VP Cindy Holland described the project as a "thought-provoking fever dream" of a series.
— Oscar-winner Octavia Spencer has made a deal to star and executive produce Madame C.J. Walker. Called "the untold and highly irreverent story" of a hair-care pioneer and mogul who overcame rivalries, messed-up romances and "some trifling family" to become America's first black, self-made female millionaire, the as-yet-unscheduled limited-run 8-part series is based on the book On Her Own Ground by A'Lelia Bundles.
— The producers of The Crown are getting new-school glam with White Lines, a mystery revolving around a woman who is thrust into the world of Spain's mega-rich club scene after the body of her DJ brother is discovered twenty years after his mysterious disappearance from Ibiza. (Premiere TBD)
— The Big Bang Theory creator Chuck Lorre's The Kominsky Method will launch on November 16. Starring Academy Award winners Michael Douglas as faded star Sandy Kominsky and Alan Arkin as his longtime agent, the 8-episode Kominsky is a bittersweet comedy about old friends "tackling life's inevitable curveballs as they navigate their later years in Los Angeles, a city that values youth and beauty." Douglas called Lorre "one of the best writers" in the business and relished having what he considered "some of the best dialogue" to share with Arkin.
Keep checking back for more TV news…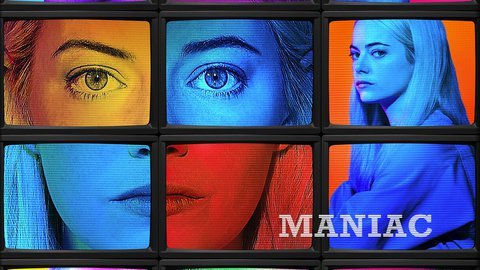 Maniac
where to stream
Powered by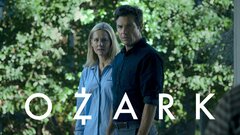 Ozark
where to stream
Powered by