First Look: Loot Crate's 'Archer' & 'Rick and Morty' Comic-Con 2018 Exclusives (PHOTOS)
Holy sh*t-snacks, Archer fans are gonna be lovin' this one.
Loot Crate, the original geek-goodie subscription box service, has unveiled two of their exclusives available only to attendees at San Diego's Comic-Con 2018 (kicking off today) and one of them is a fittingly messed-up salute to FXX's spy-slash-drunk extraordinaire, Sterling Archer.
The statue of the bruised and bloodied booze-swilling playboy (retailing for $20) is a variant of a Loot Crate item that was previously released sans the scrapes.
Meanwhile, the company's second TV-related exclusive — the Morty Monster Mayhem collectible ($25) — is actually a preview of Loot Crate's upcoming Rick and Morty-themed offering.
In addition, 10 of the Morty Monster Mayhem pieces have been signed by the show's creators, but they have been mixed into the stock so anybody could wind up with one. Good luck!
Both limited-edition items are available only at Comic-Con International at Loot Crate's booth, #241.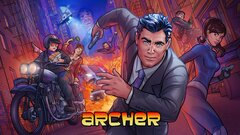 Archer
where to stream
Powered by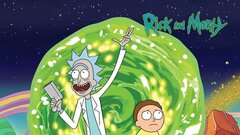 Powered by