Paula Faris Leaving 'The View' — Who Should Take Her Spot? (POLL)
Paula Faris is exiting her roles on ABC's The View and Good Morning America: Weekend come August. She reportedly wants to pursue bigger interviews and breaking news stories at ABC News, according to Variety.
The announcement was made on July 18 in a memo that went out to staffers from ABC News president James Goldston.
"To have time to cover stories in-depth, Paula will leave the weekend editions of GMA and The View at the end of this season," he said. "In four years at weekend GMA and three seasons at the Hot Topics table, Paula has played an important role at both shows, offering an insightful and intelligent take on the big stories of the day. She's been instrumental to their success."
See Also
The crack-of-dawn performances are a summer staple.
Faris will also be launching a podcast about faith and tweeted to her fans about the news:
Excited/grateful for the opportunity to cover big stories & talk to the people at the center of them. Thank you to the gracious teams at @GMA Sat./Sun. and @TheView Not going far but I'll miss you. However, I won't miss that 3am wake up on weekends! ;) https://t.co/TlWagcRjpS

— Paula Faris (@paulafaris) July 18, 2018
Faris told People, "I'm excited to get my life back."
"I have three kids (ages 10, 8, and 4) and working at GMA: Weekend and The View has been awesome, but I'm so excited to not go to bed at 8:30 or 9 p.m. on a Friday or Saturday night because my alarm would go off for work at 3:30 a.m. every Saturday and Sunday morning."
Another factor that played into her decision was the miscarriage she suffered. "What kicked it off is that I had a really tough miscarriage," she explained.
"I feel like it was in that moment that really repositioned my priority compass and our family's priority compass. I realized that my kids need me in the stands and on the sidelines, my husband and I need that time to reconnect."
Who do you think could replace Faris? Take our poll below: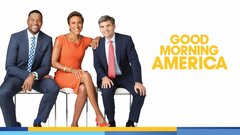 Powered by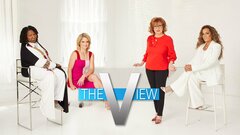 Powered by