My TV Obsessions: Graham McTavish Reveals His Last TV Binge & More
Preacher star Graham McTavish is revealing his TV obsessions including what he's loving right now, his last binge, and so much more.
MY FAVORITE SHOW RIGHT NOW:
Killing Eve. The dynamic between Sandra Oh and Jodie Comer is fantastic. Any drama that can make you root for both the psychopath assassin and the agent tracking her is a winner for me.
THE LAST SHOW I BINGED:
Ray Donovan. I love family-centered dramas, and Liev [Schreiber] does an amazing job with such a complex character.
THE FUNNIEST PERSON ON TV:
Dan Castellaneta on The Simpsons. He's been so consistently fantastic in that role [of Homer Simpson] for such a long period of time.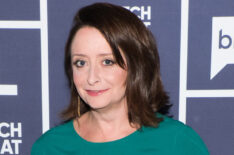 See Also
And the comedian admits her guilty-pleasure series.
MY DREAM COSTAR:
Diana Rigg (Game of Thrones). I had such a crush on her when I was a kid.
MY GUILTY-PLEASURE SHOW:
Trollhunters. Having two children ages 11 and 6 means I can indulge my secret joy of watching kids' animated TV. This is a golden period for animation.
THE SHOW THAT ALWAYS MAKES ME LAUGH:
Fawlty Towers. It's just perfect old-fashioned farce.
See Also
'[The Saint] is this relentless arrow of death,' says the actor.
THE SHOW I MISS THE MOST:
The Man from U.N.C.L.E. When I met David McCallum on [the set of] NCIS, I had a complete fanboy moment.
I'D WATCH ANYTHING WITH ____:
Sean Bean (The Oath). He is very versatile and has mastered the conflicted-tough-guy role. Also, we're both alumni of the Glasgow Citizens Theatre, so I'm biased!
Preacher, Sundays, 10/9c, AMC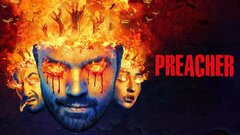 Powered by