'Rehab Addict' Star Nicole Curtis Reveals Why Season 8 Was the Toughest One Yet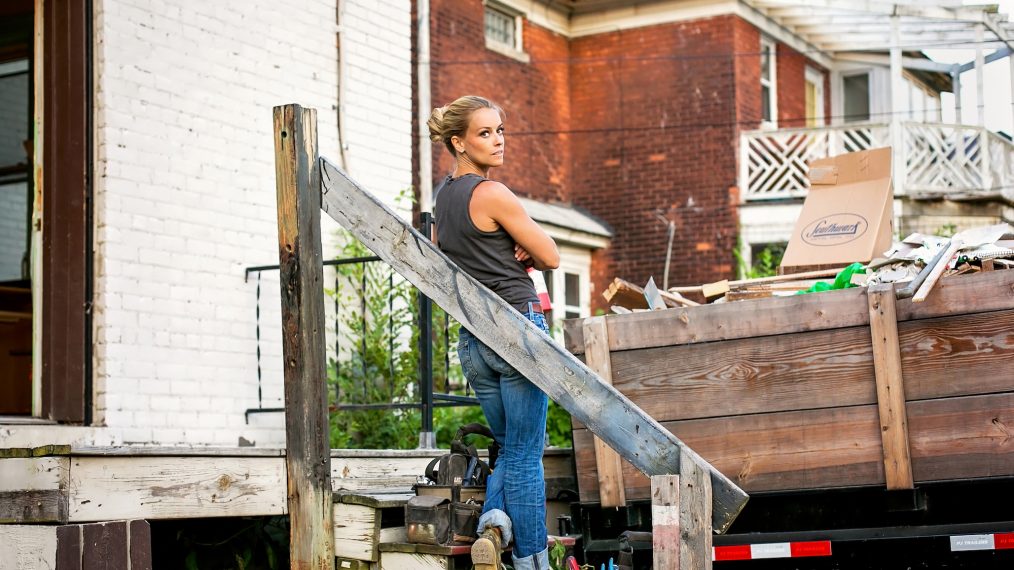 Nicole Curtis is a one-woman machine. On her home renovation and design show Rehab Addict, Curtis not only gets her hands dirty with the construction side of things but also acts as executive producer and host.
The energetic blonde is about to commence with the eighth season of her DIY Network series, and she's not holding back. This season, fans can expect to see even harder reno projects and a more in-depth look into how the homes are completed.
Curtis spoke with TV Insider about what's to come after seven years on TV. Check out the interview below:
Congrats on Season 8. How do you keep things interesting for fans?
Nicole Curtis: We film the show for a year. That's what different about our show, because we only do one to two houses per season. We actually build them from start to finish and make a complete product, not the normal three-room redesign you see [on other shows].
I think fans love the in-depth look at because we're not just redesigning a kitchen and making it an open floor plan. We're showing structural issues — big problems — showing all the ugly side of renovation and how it really is.
People also have to watch each episode to connect the progress because we only work on one or two houses per season. Fans like the see the detail.

What new challenges arise this season?
This season was a little different because we went back to my hometown [Lake Orion, Michigan], and that was a big thing for me because I left right after high school. Coming home was about me making a decision to invest a lot more money into my hometown and feel comfortable in my own skin.
It's full circle for me, and the house is amazing. I rarely see the homes before I buy them, and when I visited this house, I was like "Oh hell, can we get out of this deal? This is so bad."
I was kidding, because we've never backed away from a deal, but this house was really challenging. This was probably in my top five most disgusting homes. It was a old summer cottage, which means it was never built to have interior walls or heat or running water or electricity. So we basically rebuilt the entire house from the inside out.
In this season, we lost Tessa [lead contractor Bobby Prothero's daughter] as well. She was battling cancer and we didn't expect her to die so suddenly. I have two sons, but Tessa was like my daughter. This season was really hard to edit without us all bawling our eyes out.
How do you find the properties?
I find the houses mostly online, and I'm like "$42,000?! Buy it!" I don't need to see it to know that a house is worth saving. The landscape of an entire city shifts when there are no more old houses or old buildings. Everything starts looking like the same city and that's one of my pet peeves when traveling across the country.
That's one of the main points I try to drive home with this show — that the old houses are what makes each city unique, and that's what we have to appreciate.
Do you think either one of your sons has the renovation bug?
My oldest son [21-years-old] is amazing when it comes to property management. I don't think he'll go into [reno] but he's so creative and intelligent. He's soaked up every bit of experience working with me, and I love when he's on a project with me.
Would you ever do a design crossover show?
I'm really good friends with Sabrina Soto (The High Low Project, Get It Sold) and Brett Tutor from Trading Spaces. I think one day it would be fun to do a collaborate show, but everyone's pretty busy!
Rehab Addict, Season 8 Returns With New Episodes, Wednesday, July 11, 9/8c, DIY Network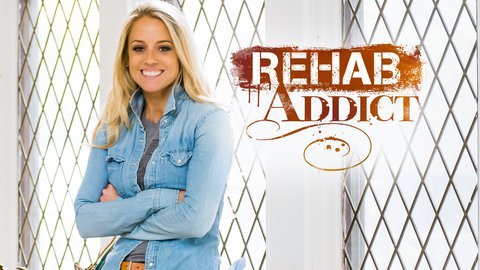 Powered by