A 'Little Big Shot' Returns, Steve McQueen Is TCM's Star of the Month, Brotherly Love on 'Detroiters'
A critical checklist of notable Thursday TV:
Little Big Shots (8/7c, NBC): This talent showcase for prodigies knows a good thing when it comes along. Which is why Steve Harvey welcomes back 13-year-old singer/ukulele whiz-kid EmiSunshine for a repeat visit. She wowed the audience earlier this season with a rendition of Dolly Parton's "Jolene," and now she has an original song to share. Other small but mightily talented guests include a 5-year-old space expert, an 8-year-old pianist, a young aerialist and brothers who help each other overcome disabilities.
Steve McQueen Marathon: Turner Classic Movies' Star of the Month got his start on TV (as Josh Randall on Wanted Dead or Alive) but soon established himself as a major TV star. TCM celebrates McQueen's career on Thursdays through July, starting with his inauspicious first leading role as a horror-movie hero in 1958's campy The Blob (8/7c). Followed by a true breakout role in a more familiar Western setting as one of 1960s' The Magnificent Seven (9:45/8:45c), director John Sturges' homage to Kurosawa's Seven Samurai, co-starring Yul Brynner, Eli Wallach, James Coburn, Robert Vaughn and Charles Bronson.
Detroiters (10:30/9:30c, Comedy Central): This raucous buddy comedy adds a third wheel when Tim (Tim Robinson) is cajoled by his overprotective mom (a very funny Nora Dunn) to hire his aggressively strange and perversely unmotivated brother, Trevor (Conner O'Malley), at the ad firm. When Trevor shows an unusual aptitude for the biz, neither Tim nor a disgruntled Sam (Sam Richardson) know how to react. The brothers' screaming sibling battles are much the weirdest and most hilarious thing you're likely to see this night—and that includes The Gong Show.
Inside Thursday TV: USA's Queen of the South (9/8c), aka Teresa (Alice Braga), may be endangering her empire, and her life, when she tries to disrupt her new business partner's European girl-trafficking ring. … How many sitcoms have used a kid's driver's test as a plot device? NBC's Marlon (9:30/8:30c) goes there this week, but with a twist. Turns out Marley (Notlim Taylor) is afraid to drive, and to help her get out over her fear, Marlon (Marlon Wayans) confronts one of his own: petting a dog. … Does Abby's (Lisa Edelstein) Girlfriends' Guide to Divorce (10/9c, Bravo) include a chapter on getting along with a new lover's ex? It might help when she clashes with Mike's (James Lesure) ex-wife, Colette (Stephanie Szotack), over boundaries. In other relationship news, Delia (Necar Zadegan) gets bad news from her fertility doctor, and responds by taking her relationship with Tony (Steve Talley) to the next level.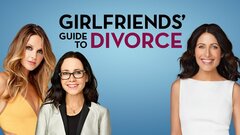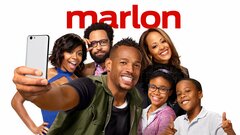 Marlon
where to stream