'Nailed It!' and 'GLOW' on Netflix, Amazon's 'English Scandal'
A selective critical checklist of notable Friday TV:
Nailed It! (streaming on Netflix): "Is it possible to get second-hand stress?" wonders guest judge/comedian Jon Gabrus as he watches the hot mess unfolding before his eyes, as hapless amateur bakers try—and mostly fail—to concoct sugary masterpieces on this funniest of baking competitions. Back for a second batch of episodes, hosted by the scrumptiously effervescent Nicole Byer and the diplomatic chocolatier Jacques Torres, Nailed It! is too good-natured to truly humiliate these clowns who probably shouldn't get within a mile of marzipan. We cheer them on, even as we laughingly groan at their well-meaning train wrecks. Sara Lee might not approve, but the rest of us can just eat these new episodes up. (Should you wish to watch better bakers in action, PBS continues with a tart-fest on The Great British Baking Show at 9/8c; check local listings at pbs.org.)
See Also
Catch the culinary delight on PBS.
GLOW (streaming on Netflix): The raucous comedy series inspired by 1980s cult phenom Gorgeous Ladies of Wrestling gleams in its fabulously entertaining second season with a buoyant celebration of sisterhood. Now that GLOW is on the air, albeit on a cheesy local L.A. station, these spandexed castoffs from society and show-biz (including Community's Alison Brie and Nurse Jackie's Betty Gilpin as frenemies) try to make the most of their moment in the spotlight. Marc Maron is also terrific as the hack director wrangling these women, a fatalist at heart who's as much scold as grudgingly affectionate mentor to his hungry, needy squad.
See Also
The ladies are back and fighting dirty.
A Very English Scandal (streaming on Amazon Prime Video): Hugh Grant's fabled handsomeness is blotted by moral corruption in this three-part fact-based series, adapted with rare economy and wit by Russell T Davies (Torchwood). Grant is Jeremy Thorpe, a politician of monstrous hypocrisy who led the Parliament's Liberal Party from 1967 to 1976—when he wasn't busy secretly plotting to kill his pesky ex-lover, the adorably sad-sack Norman Scott (Ben Whishaw). Justice may not be served, but the lucky viewer is.
See Also
The miniseries stars Hugh Grant as Jeremy Thorpe, a British politician.
Inside Friday TV: The penultimate episodes of Syfy's 12 Monkeys (8/7c) air back-to-back-to-back, with more dizzying time-tripping adventures before the two-part Aug. 6 finale. First, Jones (Barbara Sukowa) sends daughter Hannah (Brooke Williams) back to 2007 on personal business, then the action shifts to the Middle Ages, and finally, Cole (Aaron Stanford) and Cassie (Amanda Schull) embark on a final mission. … If magic is your thing, The CW showcases a fifth season of Masters of Illusion (8/7c), hosted by Dean Cain. … As a patriotic and musical curtain-raiser for the 4th of July, PBS's Great Performances presents the Pacific Symphony's version of composer Peter Boyer's stirring Ellis Island: The Dream of America (10/9c, check local listings at pbs.org), with dramatic readings of immigrant stories by actors including Barry Bostwick, Camryn Manheim and Michael Nouri.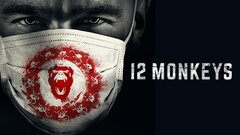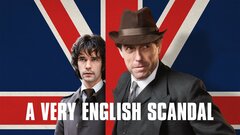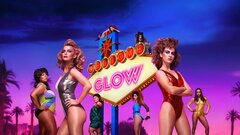 GLOW
where to stream