'Humans,' Denis Leary Moves in on 'Animal Kingdom,' Ex-Factor on 'Younger'
A selective critical checklist to notable Tuesday TV:
Humans (10/9c, AMC): Though never as visually dazzling as HBO's forbiddingly convoluted Westworld, this British co-production about evolved mechanized "synths" is often a more satisfying and emotionally affecting allegory. The suspense is high in this week's episode, when Laura (Katherine Parkinson) brings the Dryden Commission into the railyard synth camp to assess whether these sentient robots are a threat to humanity. Their leader Max (Ivanno Jeremiah) makes a good case, but only if he can keep loose-cannon Agnes (Holly Earl) out of sight. In other subplots, Mia (Gemma Chan) continues facing hostility as she tries to live among humans, but discovers there's at least one admirer still on her side. And when Joe (Tom Goodman-Hill) takes secret synths Karen (Ruth Bradley) and little Sam (Billy Jenkins) for a pleasant night out of miniature golf, they're reminded again what a handicap their hidden identity can be.
See Also
Season 3 of the AMC series premieres June 5.
Animal Kingdom (9/8c, TNT): A well-cast Denis Leary settles in on this family crime drama, getting to know son Deran (Jake Weary) better, even though Deran is distracted by helping J (Finn Cole) out of a jam. Smurf (Ellen Barkin) is also in desperate circumstances, with Pearce (Gil Birmingham, also on Yellowstone) hot on the trail of her laundering operation. Wouldn't it just be easier if they all just got real jobs?
See Also
The actor joins TNT's 'Animal Kingdom' on June 19.
Younger (10/9c, TV Land): Two authentic Tony-winning Broadway babies with a personal history reunite when Liza (Sutton Foster) makes a connection at a party with journalist Don Ridley (Smash's Christian Borle, also Foster's ex-husband). There's a spark between them, and Liza takes a chance with him, personally and professionally, sharing a confidence. (Her real age, perhaps?) Borle returns in next week's episode.
See Also
What's next for Charles and Liza? The actor promises there is still hope for the duo.
Inside Tuesday TV: A fitting coda to June's Pride month on Freeform's The Bold Type (8/7c): Adena (Nikohl Boosheri) reluctantly takes girlfriend Kat (Aisha Dee) out on the town to meet her friends, and guess who embraces New York's lesbian scene with gusto?… TCM's month-long salute to movie musicals on Tuesday and Thursdays hits a high note with a day and night devoted to 1960s musicals. Prime-time highlights include two spectaculars featuring Tony-winning actors reprising their stage roles: Rex Harrison mentoring Audrey Hepburn's Eliza Doolittle in 1964's best-picture winner My Fair Lady (8/7c), followed by Robert Preston's bravura con man Harold Hill, losing his heart to Shirley Jones in 1962's The Music Man (11/10c)… The CW's dystopian The 100 (9/8c) has always been about making tough choices, and that's the case again when Bellamy (Bob Morley) is put in an impossible position by Clarke's (Eliza Taylor) devotion to protecting Madi (Lola Flannery).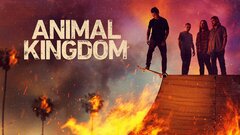 Humans
where to stream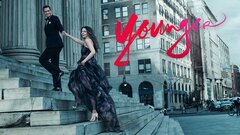 Younger
where to stream