WCW & WWE Legend Leon 'Big Van Vader' White Passes Away at 63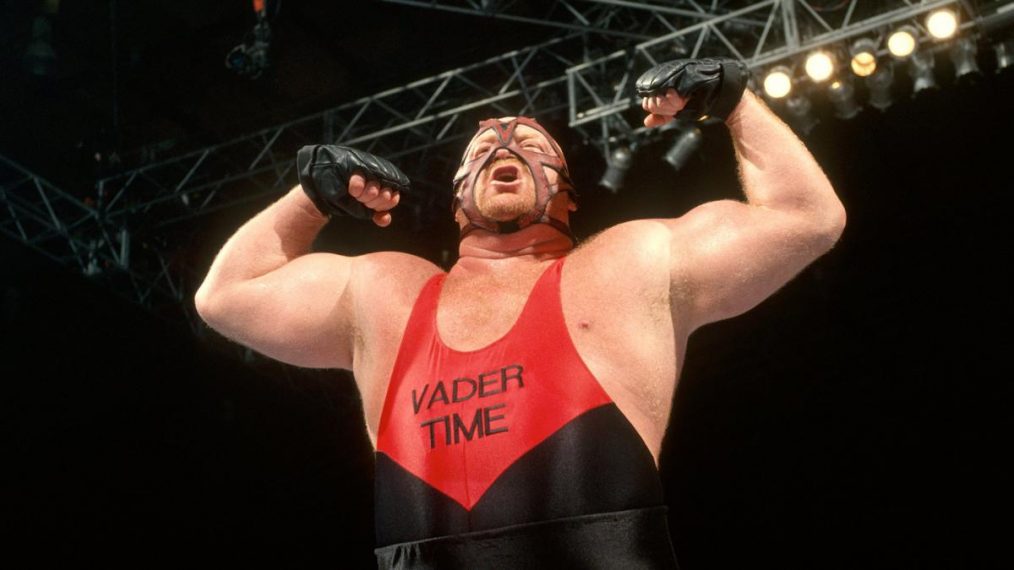 The pro wrestling community is mourning the passing of Leon White, better known worldwide as Big Van Vader. The legendary performer who made a name for himself in Japan, WCW and later WWE, died Monday night at the age of 63.
White's son shared the sad news through Vader's Twitter account that after being diagnosed with a severe case of pneumonia a month ago, Monday night "his heart had enough."
Around a month ago my father was diagnosed with a severe case of Pneumonia. He fought extremely hard and clinically was making progress. Unfortunately, on Monday night his heart had enough and it was his time. pic.twitter.com/hJYjumvxjH

— Big Van Vader (@itsvadertime) June 20, 2018
White had been battling numerous health problems over the years including congestive heart failure. However, the popular Rocky Mountain "Mastodon" soldiered on and documented his challenges on social media while interacting with longtime fans.
With his unique headwear and masks, Vader caught the imagination of audiences since his debut in the mid-1980s. He parlayed his NFL career playing for the Los Angeles Rams into the ring when injuries forced him into early retirement.
He began in New Japan Pro Wrestling, where his physical style made skyrocketed him up the ladder despite being a foreigner. While in Japan, Vader won the IWGP heavyweight championship and faced the likes of Stan Hansen.
The buzz for this imposing four-hundred-pounder carried on into WCW, where he was a top heel managed by Hall of Famer Harley Race.
It wasn't long before Vader became heavyweight champion. He had historic matches with Sting, Ric Flair, Cactus Jack and Hulk Hogan to name a few. Vader could do moonsaults and could move around better than many half his size. This made him the best big man in the business in the eyes of many.
His travels later took him to WWE, where he imposed his dominance early on. Vader gained further notoriety against Ken Shamrock, The Undertaker, Bret Hart and Shawn Michaels. Unfortunately, White didn't reach his true potential there. The company offered its condolences on Wednesday:
WWE is saddened to learn that Leon White, better known to WWE audiences as Vader, passed away Monday night at the age of 63. https://t.co/UNIbdS680I

— WWE (@WWE) June 20, 2018
Outside pro wrestling, new audiences saw Vader on TV thanks to memorable guest spots on Baywatch and Boy Meets World. He was so good on the Boy Meets World playing the intimidating yet lovable dad of Francis Albert "Frankie" Stecchino, they brought him back for multiple episodes. The man had range and comedic timing.
White will be remembered for his great body of work. It's a shame he wasn't inducted into the WWE Hall of Fame before his passing, as he expressed how much the honor would mean to him publicly.
But he will go in one day and be remembered for decades to come thanks to the WWE Network. Thanks to big men today who were inspired by Vader, White's contributions and legacy within the business will never be forgotten.