'The Baby-Sitters Club' Could Be Returning to TV
In this new TV world of reboots and revivals, The Baby-Sitters Club could be making a comeback.
The popular young-adult book series by Ann M. Martin, which follows a group of girls — Kristy, Mary Anne, Claudia and Stacey — who run a babysitting business, was previously made in a TV series by Scholastic on HBO, and ran for one season in the early '90s. Then a movie adaptation was made in 1995, starring Rachael Leigh Cook.
See Also
Plus, 'Party of Five,' 'Facts of Life,' and more keep on coming.
According to The Hollywood Reporter, the 2018 version will focus on the power of female friendship, entrepreneurship, and empowerment for young girls, and will cover topics such as divorce, racism and belonging.
Walden Media and Michael De Luca are shopping around the 30-minute-episode show to networks with Broad City's Lucia Aniello and GLOW's Rachel Shukert rumored to be part of the project.
"As lifelong fans of The Baby-Sitters Club and its enduring messages of entrepreneurialism, empowerment, diversity and most importantly, female friendships, we couldn't be more thrilled to work on this special project with Rachel and Lucia," said Walden Media's senior VP development and production, Naia Cucukov.
"We feel incredibly honored that Ann M. Martin has allowed us the chance to introduce the BSC to a new generation of future thought leaders and influencers."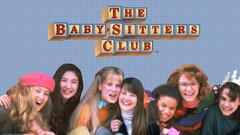 Powered by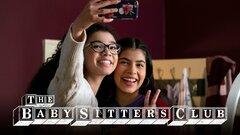 Powered by