What's Worth Watching: Mike Nichols, the SAG Awards, Zombie Houses and More TV for Friday and Saturday, Jan. 29-30
American Masters: Mike Nichols (Friday, 9/8c, PBS, check local listings at pbs.org): Just a partial list of legendary director Mike Nichols' credits is staggering: the original Broadway productions of Barefoot in the Park and The Odd Couple, the Oscar-winning The Graduate and Who's Afraid of Virginia Woolf?, HBO's epic Angels in America miniseries. "His best work is about who we were at the end of the 20th century and who we were about to become," says Elaine May, his former partner in improvisational comedy and director of this glowing, if glancing, American Masters tribute, kicking off the series' 30th season. Nichols projects a self-effacingly modest charm in an extended interview with producer Julian Schlossberg that provides the bulk and backbone of this career retrospective. It's a wonderful opportunity to revisit the wit and warmth of an artist who loved other artists who loved him back. (He chokes up in awe when discussing his frequent muse, Meryl Streep. When is she getting her own American Masters special?)
Dateline NBC (Friday, 10/9c): TV remains obsessed with the twisted case of Steven Avery, the subject of Netflix's buzz magnet Making a Murderer. First, Dateline revisits the complicated history in "The State of Wisconsin vs. Steven A. Avery," including footage from a 2005 interview with Penny Beerntsen, the victim in a sexual-assault case for which Avery was wrongly convicted. Andrea Canning is the correspondent. … Not even 24 hours later, Investigation Discovery weighs in with the Front Page "instamentary" Steven Avery: Innocent or Guilty? (Saturday, 9/8c), produced by NBC News's Peacock Productions and hosted by Dateline's Keith Morrison, purporting to look at all sides of the true-crime story that has fascinated the nation.
SAG Awards (Saturday, 8/7c, TNT and TBS): Carol Burnett receives this year's SAG Life Achievement Award (presented by Tina Fey and Amy Poehler) at a ceremony that appears to have escaped the torrent of controversy surrounding the Oscars regarding diversity. This may be because the SAG voters managed to include Straight Outta Compton and Netflix's Beasts of No Nation among the "Outstanding Performance by a Cast" nominations. (Idris Elba is nominated twice, for Beasts and for his starring role in BBC America's Luther.) This may also be the very last awards show where Jon Hamm and the cast of Mad Men will be making a possible victory lap—Hamm anyway (unless he's upstaged by Mr. Robot's Rami Malek).
Inside Weekend TV: Discovery's Deadliest Job Interview (Friday, 10/9c) finds rookies learning the ropes of the world's most perilous professions—from bush pilots in South Africa to underwater construction workers in the Pacific—in hopes of landing steady, if treacherous, work. … SAG nominee and Emmy winner Viola Davis (How to Get Away With Murder) co-stars with Shades of Blue's Jennifer Lopez in the Lifetime movie Lila & Eve (Saturday, 8/7c) as grieving mothers who meet in a support group and become vigilantes. … The zombie craze has even infected the real-estate market. Sort of. FYI's Zombie House Flipping (Saturday, 10/9c) looks into the new trend of renovating and flipping "zombie houses," homes abandoned and neglected after foreclosure, restoring these run-down structures and reviving the reputation of the surrounding neighborhood.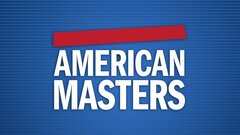 Powered by