What's Worth Watching: 'London Spy', 'Legends of Tomorrow', 'Elementary' and more for Thursday, January 28
London Spy (10/9c, BBC America): In the wake of tragedy, a shaken Danny (the terrific Ben Whishaw) becomes a target of tabloids as he tries to figure out what's true and false about his beloved Alex (Edward Holcroft). The excellent second episode of this unusually gripping miniseries also gives Jim Broadbent one of his finest moments as Danny's mentor Scotty, who reveals his own tragic past in the world of espionage. "Romantics make unreliable spies," he warns Danny, whose decision to seek out Alex's parents has unexpected consequences. Oscar nominee Charlotte Rampling makes her first appearance as a major figure from Alex's past.
DC's Legends of Tomorrow (The CW, 8/7c): Victor Garber shines as Dr. Stein, who is amusingly mortified to encounter his arrogant younger self during an eventful trip back to 1975. Fears of disrupting the timeline grow when Ray/Atom (Brandon Routh) discovers a piece of his futuristic suit has fallen into enemy hands.
You, Me and the Apocalypse (8/7c, NBC): Taking over the time period from Heroes Reborn, this aggressively offbeat dark comedy from the U.K. confronts an "extinction event" crisis even those heroes might not be able to avert: a comet on a collision course with Earth. Rob Lowe (who filmed this before The Grinder), Jenna Fischer and Megan Mullally are among the more recognizable stars of an international co-production that's about the pre-apocalypse, counting down the 34 days before the impending calamity, with all manner of wacky and harrowing incident.
Elementary (10/9c, CBS): So glad that this Sherlock drama is making better use of John Noble (as Holmes' enigmatic father, Morland) than Sleepy Hollow ever did. In the latest chapter, Sherlock (Jonny Lee Miller) and Watson (Lucy Liu) learn Morland has been keeping a deadly secret from them. This won't go over well.
Inside Thursday TV: Donald Trump may be skipping Fox News Channel's GOP Debate (9/8c) in Des Moines, but Josh Gad channels The Donald in his outrageous performance of "I Touch Myself" on Spike's Lip Sync Battle (10/9c), with The Big Bang Theory's Kaley Cuoco as his competitor. … On a twisty episode of NBC's Shades of Blue (10/9c), Harlee (Jennifer Lopez) hides incriminating evidence from her handler Stahl (Warren Kohl), but her efforts may yet backfire. The rest of her team stays busy trying to keep tormented rookie Loman aka "Hamlet" (Dayo Okeniyi) from committing "suicide by angry black mourners" after he shows up to express remorse at the funeral of the unarmed man he shot.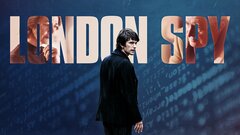 Powered by