'The Office' Is Being Made Into a Musical
Dwight, Michael, Pam, Jim! Your favorite characters from The Office are coming soon to a theater stage in an off-Broadway musical parody production.
Bob and Tobly McSmith, the creatives behind multiple stage parodies, are working on The Office: A Parody Musical, which will debut in September at the Theater Center in New York City.
See Also
Fans of 'Friends' and 'Seinfeld' shouldn't hold their breath, however.
The show will center on a typical day at the Dundler-Mifflin office, as the documentary crew follows the Scranton team while they're up to their usual hilarious behavior. The characters will break into song and dance, performing numbers titled "Crazy From the Rabies," "Welcome to Diversity Day," "Panic at the Cafe Disco."
Previous projects from the McSmith duo include hilarious takes on classic TV shows like Friends and Saved by the Bell.
You can purchase tickets in June by calling 212-921-7862 or visiting theofficemusicalparody.com.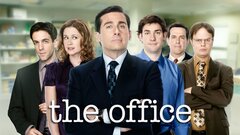 Powered by