'The Goldbergs' Picks Its Annual Movie Tribute, and No One Puts It In A Corner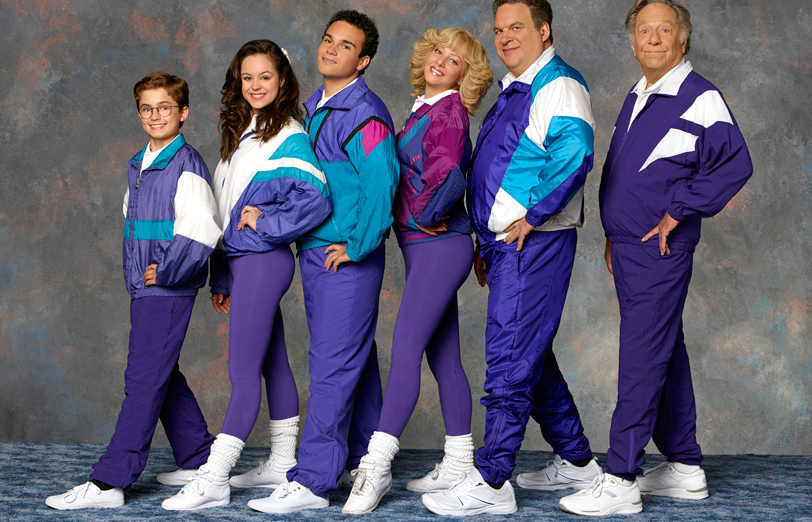 The Goldbergs are about to have time of their lives.
The hit ABC family comedy has picked another 1980s classic for its annual movie homage episode: 1987's Dirty Dancing.
The original film, set in the early 1960s, starred Jennifer Grey as Baby, a young woman who vacations in the Catskills and falls for a dance instructor (Patrick Swayze), much to the horror of her wealthy parents.
"Dirty Dancing is a huge 80's cultural touchstone—the music, the memorable lines, and of course, Swayze," says The Goldbergs executive producer Adam F. Goldberg. "No one loved it more than my mom. I'll always remember how she dragged me to see it in the theaters several times and then bought it on video. I knew this was our big movie to explore this season when all of the writers on the show also had their very own Dirty Dancing memories from years ago. It really is a gem of the 80s and it's so exciting to bring it to life with my amazing
The Dirty Dancing homage comes following Season 1's tribute to The Goonies and Season 2's take on Ferris Bueller's Day Off.
ABC apparently has hungry eyes for Dirty Dancing. The network is also adapting the movie into a new three-hour musical remake, starring Abigail Breslin (as Baby) and Debra Messing.
RELATED: ABC Greenlights a New Pilot From The Goldbergs Exec Producers
Dirty Dancing began as a low-budget movie that found new life–and turned into a cult hit–thanks to cable runs and video rentals/sales. The film spawned two hit soundtracks, and won the Oscar for best original song for "(I've Had) The Time of My Life." It also led to the 2004 prequel Dirty Dancing: Havana Nights.
And as a reminder, below: No one puts Baby in a corner.
The Goldbergs, Wednesdays, 8:30/7:30c, ABC
Powered by