TV News Roundup: 'Arrested' Remix, Cord & Tish Go Royal, Busy Philipps' Talk Show
ALL YOUR MUST-KNOW TUESDAY TV NEWS:
Cinco de Cuarto
On the next… Arrested Development pic.twitter.com/NjP26k9KE7

— Arrested Development (@arresteddev) May 1, 2018
Arrested Development creator Mitch Hurwitz announced on Twitter that Netflix is releasing a remix of Season 4 called "Arrested Development Season 4 Remix: Fateful Consequences" on May 4, aka a premature Bluth family holiday.
Hurwitz also promises fans Season 5 is coming out very, very soon.
Cord & Tish's Royal Return
HBO and Funny or Die have announced their own Royal Wedding coverage featuring commentators Cord Hosenbeck (Will Ferrell) and Tish Cattigan (Molly Shannon). You'll remember the co-anchors from their hilarious coverage of this year's Rose Bowl, crazy antics and all.
The Royal Wedding Live with Cord and Tish! will air on HBO on Saturday, May 19, at 7:30 am/6:30c.
E!'s New Lineup
Cougar Town and Dawson's Creek alum Busy Philipps is hosting and executive-producing her own late-night talk show, Busy Tonight, on E!. It's slated to premiere later this year. The network has also green-lit four new scripted projects and three new unscripted series. They include:
1) A docuseries following singer Ashlee Simpson-Ross and husband (and Diana Ross' son) Evan Ross as they balance family and their careers.
2) A new scripted series tentatively titled The LadyGang, based on the uber-popular podcast created by Keltie Knight, Becca Tobin, and Jac Vanek.
3) A dance/pop culture reality competition created and hosted by comedians Justine Marino and Heidi Heaslet.
4) A reality series around cousins Natalie Halcro and Olivia Pierson, social media influencers, designers, and bloggers. The show will be a behind-the-scenes look at their lives, family, and businesses.
5) An unscripted series following three sets of twins as the embark on journeys to conquer their respective fields. It will also dive into how the siblings' relationships are affected by career and life choices.
6) A comedy series using excerpts from celebrity autobiographies, featuring an SNL-esque cast to reenact some of Hollywood's most ridiculous true stories.
7) The competition-elimination docuseries that will follow a stunt director as s/he searches for the next, great stuntwoman.
Olden but So Golden
E! True Hollywood Story is back with new episodes and a fresh take on the fame machine. The series premiered in 1996 and featured episodes about everything from Hollywood scandals to the lives of athletes, singers, and actors.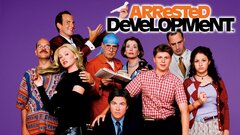 Powered by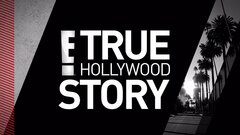 Powered by