'Shadowhunters': Isaiah Mustafa on What's to Come After The Owl's Identity Reveal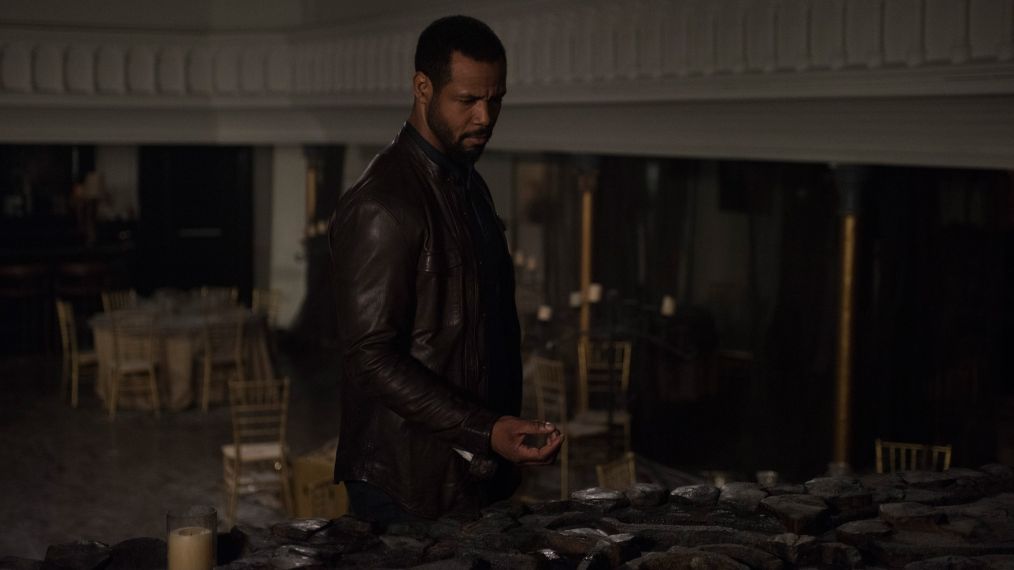 Well, the secret is out on Shadowhunters! The Downworld and Shadowhunters now know that Jace (Dominic Sherwood) has been moonlighting as The Owl, Lilith's (Anna Hopkins) devious and mind-controlled servant.
In Tuesday's episode, "Salt In The Wound," Alec (Matthew Daddario), Isabelle (Emeraude Toubia), and Clary (Katherine McNamara) head to Idris's capital Alicante, to try and find a way to stop The Owl and help Jace (talk about a split personality!). Meanwhile, Luke (Isaiah Mustafa) and Simon (Alberto Rosende) team up on their own side mission to track down Lilith's victims.
See Also
What does Jace's sinister side mean for his future with Clary?
Ahead of Tuesday's episode, Mustafa gave us the scoop on what's next for the gang and their plan to thwart this new evil.
What can we expect to see now that everyone knows Jace is The Owl?
Isaiah Mustafa: Our Shadowhunters and Downworlders all know, and you're going to see how they're processing that. Now that they know it's him, they can't just go about this the way that they would attack any other demon because they don't know how [Lilith and The Owl] are connected, they don't know how she's controlling him. Without giving away too much, you're going to see a little bit of a team coordination like, 'Alright, let's get all of our ducks in a line here and figure out what we're going to do moving forward, and let's figure out how to do this without hurting Jace.'
And we're going to see Luke and Simon team up. What will that look like?
That's one of my favorite combos, Simon and Luke. I just saw Avengers: Infinity War and it's the only thing that's fresh in my head right now. So, I'm not saying that Luke is Tony Stark or that Simon is Spider-Man, but it's a very similar dynamic.
I think the relationship between Luke and Simon, what you really see is, Simon is becoming his own person and he's trying to figure it all out. But he still doesn't have that confidence that maybe Luke has, or someone else who has been in the Shadowhunter world has. So he still has to defer to Luke, but he kind of wants to try it on his own, too.
In last week's episode, we saw Luke's partner Ollie (Alexandra Ordolis) get possessed by The Owl. How are we going to see this affect Luke and their relationship — if she even survives!
This is the worst way that you can say, 'I told you so.' The whole time she's been doing this stuff and going about her business, excited about the Shadowhunter world, wants to meet the Shadowhunters and all these cool things. He keeps trying to tell her, 'You're getting into something you don't realize,' and now it happens. So that causes Luke to have this tremendous guilt. Even though he warned her, he still feels terrible that he wasn't able to prevent anything bad from happening. You're going to see him go full force into finding her and the others who have been taken, and see if he can do anything to bring them back.
What about Luke's pack? What's going on there?
As you know, he's never wanted this responsibility. He never wanted to be the pack leader, but he was thrust into this position. Now, Russell (Noah Danby) wants to be alpha. He thinks he can be better than Luke. So, Luke has to tell him to pump his brakes and get everyone to stay on the same side, while at the same time, having an allegiance and loyalty to Clary, so therefore he basically has an allegiance to the Shadowhunters. And that feels like, to the pack, that Luke is more invested in Clary's life — and it's true — than he is with the pack's life. That struggle is still going on. As we move on, a couple of things happen, and Luke is genuinely forced to choose, and it's not an easy decision for him to make.
See Also
The actor also talked those hot workout pics we've been seeing on Instagram. (More, please!)
And on top of being torn between two worlds, we also saw him flirting with Maryse Lightwood (Nicola Correia-Damude) last episode, who is now an ex-communicated Shadowhunter living life as a mundane. Are we going to see more of those sparks flying?
I think you're definitely going to see more of that. They had a past together, and it wasn't the best past, but they've now become completely different people, literally and figuratively, so Luke understands. In the show, I think Luke is the one character who kind of gets the position of everyone else. And that's what he's basically saying, like, 'I've become ex-communicated also. I know what you're going through.' It may not be as crazy as what Luke went through because he also turned into a werewolf, but he knows how mentally and emotionally hard this can be. And he's not holding any grudges with her.
It's funny because Luke is pretty much the de facto dad of the group, which makes it even better that he's going after the Lightwoods' mom. He's already Clary and Simon's father figure, and then he could be Izzy and Alec's step-dad!
That's true! He could be everyone's father. Literally. [Laughs]
Shadowhunters, Tuesdays, 8/7c, Freeform.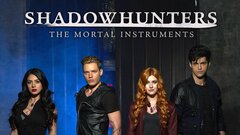 Powered by