Marital Discord on 'black-ish,' Chrissy Metz Stalks Tracy Morgan on 'The Last O.G.,' Rose Marie Remembered
A selective critical checklist of notable Tuesday TV:
black-ish (9/8c, ABC): The thrill may be gone, but can this marriage be saved? The domestic cracks that recently became evident in the union-gone-stale of Dre (Anthony Anderson) and Bow (Tracee Ellis Ross) Johnson only escalate when a contractor intrudes on the family home for a kitchen remodel. As Dre looks back on happier times together, we can only hope there are more yet to come.
The Last O.G. (10:30/9:30c, TBS): For two seasons, Chrissy Metz has been jerking tears on This Is Us. In a wild change of pace, she goes all out for laughs as Pooh Cat, a prison groupie who has the bad timing to start stalking Tray (Tracy Morgan) just as he's stepping up to help his ex, Shay (Tiffany Haddish), through the ordeal of her mother's funeral. Turns out Shay's family is a bigger fan of the ex-con than they are of the daughter who distanced herself from her disapproving family.
Rose Marie: Wait for Your Laugh (9/8c, Decades): The digital nostalgia channel presents the TV premiere of the acclaimed documentary biography of the beloved entertainer, released in theaters just months before her death at 94 in late December. Rose Marie's 90-year career took her from child stardom in vaudeville to adult fame as the wisecracking Sally Rogers on The Dick Van Dyke Show and a long run the top center square on Hollywood Squares. Jason Wise's loving portrait of the star is like a living history of 20th-century show business. Decades follows the screening with her guest appearance on an episode of Gunsmoke (11/10c) and an episode featuring her co-starring role on The Doris Day Show (11:30/10:30c).
Inside Tuesday TV: On ABC's hit revival of Roseanne (8/7c), sisterly conflicts erupts between Roseanne (Roseanne Barr) and Jackie (Laurie Metcalf) over who'll care for mother Beverly (Estelle Parsons) now that she's been kicked out of her nursing home. Sandra Bernhard reprises her role from the original series as the outspoken Nancy. … Another family milestone as ABC's The Middle (8:30/7:30c) nears the end: Brick (Atticus Shaffer) takes Cindy (Daniela Bobadilla) to the prom. … In a collaboration with National Public Radio, PBS's Frontline investigates the Blackout in Puerto Rico (10/9c, check local listings at pbs.org), revealing details of how the federal response to the devastation of Hurricane Maria left millions of island residents in the dark for months. … In the new American Heroes Channel series Nazi Treasure Hunters (10/9c), The Monuments Man author Robert Edsel leads a team searching for notable artwork and valuables stolen during WWII by the Nazis—opening with an international search for loot taken by Hermann Goering, Hitler's top deputy. … Ariana Grande performs, chats and plays along with Jimmy Fallon for the entirety of NBC's The Tonight Show Starring Jimmy Fallon (11:35/10:35c).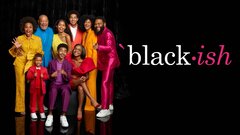 Powered by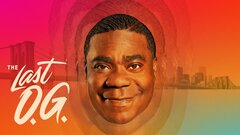 Powered by