Bon Jovi, The Cars and More Highlight 2018 Rock and Roll Hall of Fame Induction Ceremony
If the '80s is your happy place, this night's for you: Bon Jovi, The Cars and Dire Straits represent the Me Decade as new inductees into the Rock and Roll Hall of Fame, along with classic acts The Moody Blues, Nina Simone (who passed away in 2003) and Sister Rosetta Tharpe (the "Godmother of Rock and Roll" also passed away, in 1973).
"One of the great things about this job is seeing just how important music is to people," Rock and Roll Hall of Fame Foundation CEO Joel Peresman says. Indeed, tickets for the April 14 event at Cleveland's 8,000-seat Public Auditorium sold out in less than an hour. Here's more about the big night.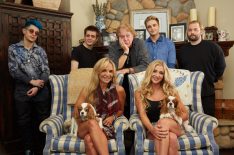 See Also
'I feel like an old rock star with five very dysfunctional kids, and I thought it would be good television,' Money says of his AXS TV reality series.
The Performances
Most will recognize the hits (it's pretty hard to avoid "Livin' on a Prayer" or "You Might Think"), but the real excitement lies in the reunions. "If the artists are able to put aside any differences for a night, that's what you like to see," Peresman says.
Ex-bandmates Richie Sambora and Alec John Such join Bon Jovi onstage, and The Cars perform for the first time in seven years. Dire Straits can only be heard in a clip package, alas. Linchpin Mark Knopfler chose not to attend.
The Tributes
Prepare to get misty-eyed over a "Black Hole Sun" cover by Heart's Ann Wilson honoring the late Soundgarden singer Chris Cornell, as well as a Simone medley by Lauryn Hill and Andra Day. The real showstopper: The Killers' version of Tom Petty's "American Girl."
The Best Line
In his intro, Howard Stern takes Bon Jovi to task for ruining the ozone layer with his hairspray!
2018 Rock and Roll Hall of Fame Induction Ceremony 8/7c, HBO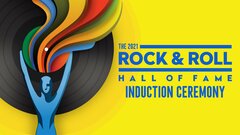 Powered by