'American Idol' Top 14 Revealed — Plus, Their 5 Best Celeb Duets (VIDEO)
The American Idol reboot is ramping things up as the Top 14 contestants have been revealed.
On April 16, the seven men and seven women selected to compete for America's vote in the upcoming live shows were finalized. It was also the last chance for the singers to duet with celebrity guests like Lea Michele (Glee), Rachel Platten, Sugarland, and Allen Stone.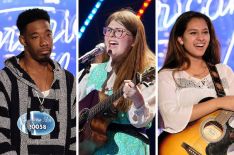 See Also
It's almost time for America to step in an vote.
Rounding out the top 14 are Ada Vox, Catie Turner, Caleb Lee Hutchinson, Dennis Lorenzo, Cade Foehner, Jonny Brenns, Jurnee, Garrett Jacobs, Maddie Poppe, Gabby Barrett, Michael J. Woodard, Michelle Sussett, Mara Justine and Marcio Donaldson.
For a look at some of the best duets from this round, we've selected five standing ovation-worthy performances for your viewing pleasure. And there's sure to be more great performances in the coming weeks.
See Also
The actress is currently appearing in the musical 'Waitress.'
1. Ada Vox and Lea Michele sing "Defying Gravity"
2. Mara Justine and Rachel Platten sing "Fight Song"
3. Dennis Lorenzo & Allen Stone sing "Unaware"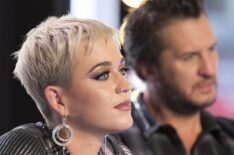 See Also
The judge had an awkward audition exchange with a Swift fan.
4. Gabby Barrett & Sugarland sing "Stay"
5. Cade Foehner & Bishop Briggs sing "Never Tear Us Apart"
American Idol, Sundays and Mondays, 8/7c, ABC