'American Idol' Top 24: Their Best Performances So Far (VIDEO)
On the Monday, April 2 episode of ABC's first American Idol rebooted season, the top 24 were finally revealed, giving fans a glimpse of what's to come when the live shows begin.
One step closer to casting their votes, viewers had to face the harsh reality of some favorites being sent home. Luckily, if you weren't able to watch the drama unfold, we've got you covered.
Scroll down for full list of the two dozen contestants advancing, and watch their best performances so far.
Jurnee
Gabby Barrett
Michael J. Woodard
Layla Spring
Adam Sanders/Ada Vox
Jonny Brenns
Shannon O'Hara
Catie Turner
Marcio Donaldson
Mara Justine
Effie Passero
Dennis Lorenzo
Dominique Posey
Maddie Poppe
Kay Kay
Michelle Sussett
Trevor McBane
Alyssa Raghu
Caleb Lee Hutchinson
Ron Bultongez
Amelia Hammer
Brandon Diaz
Cade Foehner
Garrett Jacobs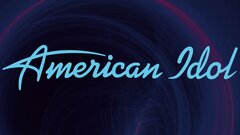 Powered by