A 'Survivor' Merge, Katie Couric Turns 'America Inside Out,' 'Expanse' Returns, Conan Goes to Italy
A selective critical checklist of notable Wednesday TV:
Survivor (8/7c, CBS): In what will surely be a relief to the few remaining members of the often-losing Malolo tribe, the merge has finally come. This sets up an inevitable clash between two early rivals with very different styles: the calculating Domenick and the cocky He Male Chris, who somehow hasn't learned that acting like you're All That tends to put a target on your back, even with presumed allies.
America Inside Out With Katie Couric (10/9c, National Geographic): The indefatigable Couric embarks on a new six-episode mission to examine the nation's most divisive topics, starting with the firestorm over removing Confederate monuments and renaming buildings, schools and other structures bearing the name of Confederate leaders. This "Re-Righting History" investigation hits home for Couric, who attended the University of Virginia in Charlottesville, where her late sister Emily lived and served as a state senator. Couric was on hand for the deadly riot in Charlottesville led by alt-right protestors. She also travels to Montgomery and New Orleans to interview activists on both sides of the divide.
The Expanse (9/8c, Syfy): One of TV's few pure sci-fi series, set 200 years from now in a colonized galaxy, returns for a third season, with Earth, Mars and the Belt at war for the control of the solar system. Key to survival: unlocking the secrets of a substance known as the Protomolecule that could destroy humanity. Lost's Elizabeth Mitchell will recur as a guest star later in the season.
Conan Without Borders: Italy (10/9c, TBS): Arrivederci, Conan! The late-night host takes his ninth international trip, this time with fan-favorite staffer Jordan Schlansky, to savor the sites and sample the flavors from Florence to Naples. He motors through the Chianti wine country in a 1962 Fiat, and celebrates when the mayor of the Tuscan hilltop town of Cortona honors Jordan, a frequent visitor. Because no trip would be complete without a little local-TV action, Conan drops in on the popular Italian soap opera Un Posto Al Sole.
The Americans (10/9c, FX): Earlier this week, my Ask Matt column opened with a question concerning Paige (Holly Taylor) and her efficacy as a newly minted Russian spy. In the aftermath of last week's near-catastrophe, when the young recruit abandoned her position to find her mother covered in a target's blood and brains, mom Elizabeth (Keri Russell) and dad Philip (Matthew Rhys) have very different approaches on how to coach their daughter through this trauma. And while Stan (Noah Emmerich) deals with a diplomatic crisis of his own, he also finds time to meet with Oleg (Costa Ronin, who's up to even more lethal tricks on Homeland these days).
Inside Wednesday TV: With the play Harry Potter and the Cursed Child setting Broadway box-office records, The CW celebrates the book series' 20th anniversary with Harry Potter: A History of Magic (8/7c), a 90-minute look behind the scenes of a British Library exhibition of J.K. Rowling's private archive. … The latest '80s musical tribute on ABC's The Goldbergs (8/7c) salutes Flashdance on its 35th anniversary, when Beverly (Wendi McLendon-Covey) shows off her dancing skills in a nod to Jennifer Beals. … To acknowledge this week's Holocaust Remembrance Day on Thursday, PBS presents GI Jews: Jewish Americans in World War II (10/9c, check local listings at pbs.org), honoring more than 550,000 Jewish Americans who served in the military, with interviews including Mel Brooks, Carl Reiner and Henry Kissinger.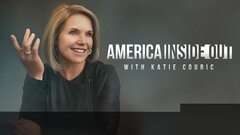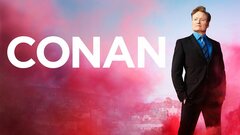 Conan
where to stream