Latest 'Walking Dead' Casualty Speaks Out—Plus, Fans React to [Spoiler]'s Death
Warning: The following contains spoilers from the April 8 episode of The Walking Dead. Read on at your own risk.
If you caught the April 8 episode of The Walking Dead, you'd know that—SPOILER ALERT!—Simon (Steven Ogg) was the latest casualty in the Season 8 barrage.
It all went down after Simon discovered Negan (Jeffrey Dean Morgan) was actually still alive after being believed dead. He recruited some of the Saviors to take out the bat-wielding leader, but this course of action did not serve him well, obviously.
Of course, while Simon's death at the hands of his former commander—quite literally—may not have been the most shocking in the series, Ogg and others had plenty to say about the character's final moments.
The actor broke his silence on his departure on AMC's companion series Talking Dead, speaking candidly to host Chris Hardwick. "Honestly, the biggest thing for me is I wanted the audience to believe it—to buy it—that Negan could kill Simon," Ogg reasoned.
"It's upsetting. It's a bummer to leave, but that was my thing, is like, as long as we sell it, that Negan destroys in this sort of bare knuckle mano-mano thing. That's good," he continued. "I feel like I went in with a big splash and as long as I go out with a big splash, then that's cool."
Ogg also spoke to The Hollywood Reporter about his role in the popular series and what he'll miss the most, "I don't miss the character. You move on. It's everything that's around that world. The acting is wonderful. And as Simon developed, there was this intensity. It was so much fun to be able to throw everything into him with laser focus, going at someone deep with the connection of the eyes. That's what I'm going to miss… I'm not going to miss Simon, so much as I'll miss the family."
Fans of Ogg don't have to fret too much—the actor is set to reprise his role as Rebus in Westworld Season 2 when it returns April 22 on HBO. Until then, fans will continue to mourn the death of Simon. See what they had to say below, and don't miss The Walking Dead Season 8 finale next week!
You did such a great job Mr @StevenOgg & we will miss you, no matter you were such a sick bas&&ard !!!
Walker #Simon #TWD #TheWalkingDead pic.twitter.com/7p6TzAhAup

— ❤YouAreMyFlower❤ (@reni_89) April 9, 2018
when Simon heard that whistle #TheWalkingDead pic.twitter.com/pyCN8domdA

— MacKenzie King (@kenzieekinng) April 9, 2018
I'm gona miss Simon rip #TheWalkingDead

— 🌗-Ghost-🌓 (@GhostIsHereNow) April 9, 2018
I hope @TheWalkingDead universe's loss is @WestworldHBO's gain.
Simon was (is) a great character, and @StevenOgg was the perfect choice to portray him. No one is safe on TWD, but I'm not gonna lie: losing Simon is going to make the show a little less interesting going forward.

— J N (@BeeSportsJN) April 9, 2018
I'm really gonna miss Simon. He was always the character I loved to hate. #TheWalkingDead #TWD 🧟‍♀️🧟‍♂️

— Ellen Rehrauer (@EllenRMarie) April 9, 2018
The Walking Dead, Season 8 Finale, Sunday, April 15, 9/8c, AMC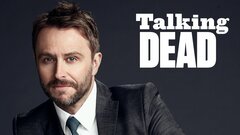 Powered by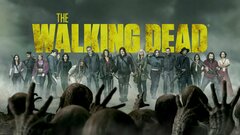 Powered by