WATCH: 'Supernatural' Stars Jared Padalecki and Jensen Ackles on How They First Met
Supernatural was just renewed for its 14th season, which makes it the longest-running sci-fi series in the United States. Much of the show's success rests of the shoulders of its stars Jensen Ackles and Jared Padalecki, who play evil-fighting brothers Dean and Sam Winchester.
The onetime strangers-turned-real-life best friends met at the final character audition for the series. They recalled the moment during a recent interview on CBS' The Talk.
See Also
First look photos from the upcoming special episode, 'Scoobynatural.'
"So we met, and we were kind of were sitting in the room like, 'Where is everybody?' And so we're kind of waiting for other people to show up," said Padalecki.
When he began talking to Ackles, they realized just how much they had in common—from growing up in Texas to the number of siblings each had. And, as they say, the rest is history.
Watch them tell the story below:
Supernatural, Thursdays, 8/7c, The CW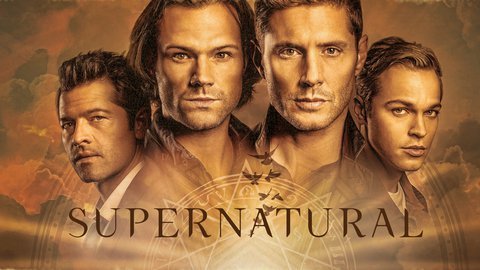 Powered by