4 Things We Learn From 'The Originals' Season 5 Trailer (VIDEO)
The Vampire Diaries' CW spinoff series The Originals is nearing its conclusion as the fifth and final season premieres April 20.
In a newly-released trailer for Season 5, things pick up where they left off with the Mikaelsons all separated in an attempt to protect others against the entity known as "The Hollow."
"We may not choose our family, but we're bound forever to those with whom we share blood," Klaus (Joseph Morgan) narrates.
See Also
'The Original's spinoff series is premiering this fall.
"If the four Mikaelsons come together it will signal darkness like we've never known," a follow up narration warns.
Well, it looks like the separation won't last forever, but the threat is still very real. So what else did the trailer reveal? Read on for the four biggest takeaways from the teaser.
Teenage Hope
Danielle Rose Russell takes on the role of a teenage Hope Mikaelson. Now attending Salvatore Boarding School, the girl is causing a stir with her powers. Russell's role is that the final season will help set up the newly-announced spinoff featuring this older Hope.
Who's That Mystery Man?
The last time fans saw Hayley (Phoebe Tonkin), she was parting ways with daughter Hope, and fans hoped she would reunite with Elijah (Daniel Gillies). Clearly things have gone in a different direction with a mystery man named Declan (Torrance Coombs). What's his deal?
Who Is Klaus Looking At?

Everyone is looking forward to a previously-revealed Klaus-Caroline (Candice King) reunion—so is that why he's so emotional in this clip? Or is it Hope that has Klaus all broken-up. Either way, the anticipation is palpable.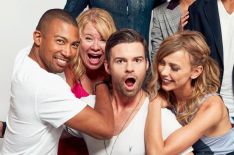 See Also
Series creator Julie Plec and stars Joseph Morgan, Daniel Gillies, Phoebe Tonkin, Charles Michael Davis, Yusuf Gatewood, and Riley Voelkel on preparing to say goodbye to The CW series.
Promises Are Being Made
"Now and forever," Klaus declares as he stands before his people. The power of their bonds are clearly stronger than the forces that threaten to tear them apart.
The Season 5 Trailer:
See the Mikaelsons back in action and make sure to tune in when they return on April 20.
The Originals, Season 5 premieres, Friday, April 20, The CW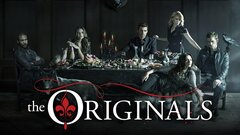 Powered by