'Roseanne' Returns, 'Splitting Up Together' Premieres, 'Tosh.0' Turns 10
A selective critical checklist of notable Tuesday TV:
Roseanne (8/7c, ABC): As she'd be the first to tell you, the "B" is back. As in Barr, Roseanne Barr, whose groundbreaking sitcom in the late '80s and '90s galvanized TV with its unvarnished look at the middle class in a way we hadn't seen since the Bunkers of All in the Family. The good news is that the Conners are back, with two consecutive episodes, in all of their sloppy glory in this revival. The original cast is intact, including John Goodman as Dan, who gets some mileage out of merely being alive in several meta jokes in the premiere. Tony and Emmy winner Laurie Metcalf also returns as Roseanne's sister Jackie, and their Deplorable-vs-Snowflake dinner-table fight over modern politics reminds us how relevant this show still can be. The tone of tough, sarcastic love still endures, and informs yet another generation, with Darlene (Sara Gilbert, indispensable) now an unemployed single mom with her hands full and worried about living back home and getting health coverage for her kids—including a son (Ames McNamara) who favors girls' clothing. Dan and Roseanne lament the high cost of prescriptions, and soon enough the family will be dealing with the timely issue of opioid addiction. Strong stuff as it always was, yet laced with fun jokes like when Becky (Lecy Goranson) is cleaning up the iconic living room and pleads: "Could you please put away anything you got free with a tank of gas?" Happily, the revived Roseanne is hardly running on fumes.
Splitting Up Together (9:30/8:30c, ABC): On the other end of the ABC comedy scale is this contrived hybrid of family sitcom and adult rom-com about the unconventional divorce of Lena (The Office's Jenna Fischer) and Martin (Oliver Hudson). They're now living separately but on the same property, with each parent (of the requisite three kids) switching off weekly between living in the house and moving to the garage. Sheepish Martin is particularly regretful—and who can blame him, because although Lena is a bit of a control freak, Fischer is so appealing and unaffected, even when confronted with their oldest son's puberty in the opening episode. (Their daughter is a humorless budding feminist, the most tiresome of clichés.) There's still a spark between these two—otherwise, why make the show? I just wish more of it were actually funny.
Tosh.0 (10/9c, Comedy Central): Even when very bad, the Internet has been very good to Daniel Tosh, now celebrating his 10th season of web-crawling commentary and comedy, including "CeWEBrity Profiles" and vignettes of hopeful "Web Redemption." Among Tosh's adventures as the new season begins: trying to make a fortune in Bitcoin, and learning how to survive a bear attack.
Inside Tuesday TV: The battle rounds end on NBC's The Voice (8/7c), which means the "knockouts" are right around the corner. … Dana Delany (China Beach, Desperate Housewives) is formidable in any role, so Bull (Michael Weatherly) has his work cut out for him when he goes up against her on CBS's Bull (9/8c) as Assistant U.S. Attorney Sylvia Banner, who arrests a doctor for bringing a marijuana-derived oil across state lines. … In the season finale of TBS's The Detour (10:30/9:30c), the Parkers seek help in an abandoned ghost town, only to be confronted with role-playing LARPers who aren't playing around.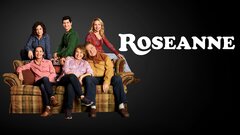 Powered by