First Look at Anthony Hopkins as 'King Lear' in Amazon and BBC's New Movie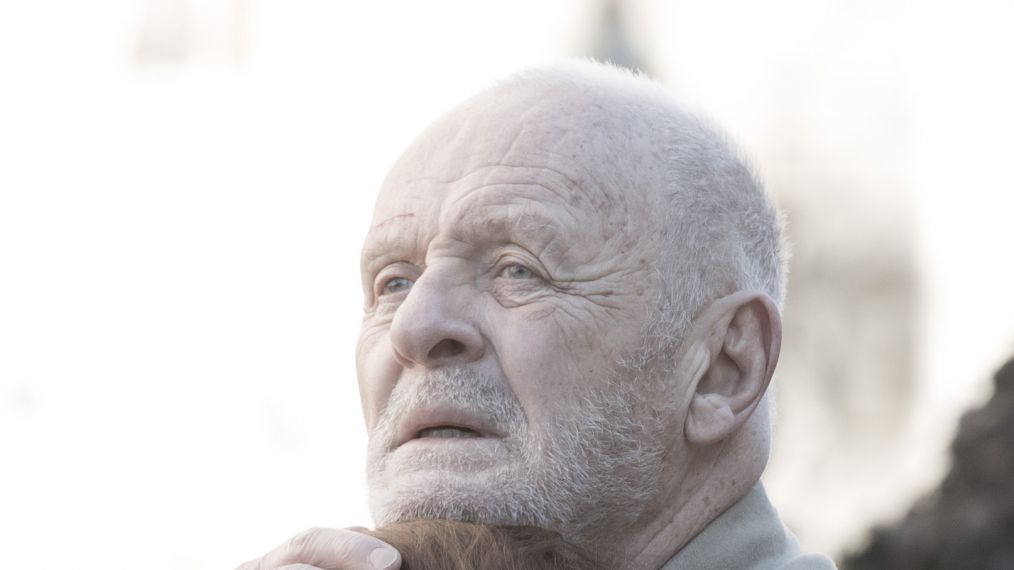 Amazon has released a first-look image from King Lear, its upcoming TV movie co-production with the BBC set to debut later this year. The image shows Oscar-winning actor Sir Anthony Hopkins in the title role of this updating of the classic Shakespearean tragedy.
According to a release, this King Lear is "set in the fictional present [with] Anthony Hopkins (Nixon, Silence of the Lambs) as the eponymous ruler, presiding over a totalitarian military dictatorship in England."
Hopkins is re-teaming with director Richard Eyre, who helmed the 2015 BBC film The Dresser (which aired on Starz in the States), which had a staging of King Lear as its backdrop. The BAFTA- and Olivier Award-winning Eyre is adapting and directing this film.
King Lear will also see Hopkins reuniting with his Howard's End and The Remains of the Day costar Emma Thompson, who will play Lear's oldest daughter Goneril. Emily Watson (Theory of Everything, Genius) will portray middle daughter Regan, with rising star Florence Pugh (Lady Macbeth, Marcella) as Cordelia, youngest of Lear's children.
Take a full look at the first image below, picturing Hopkins as Lear and Pugh as Cordelia:
Also among the cast are Oscar and BAFTA winner Jim Broadbent (Iris, Game of Thrones), who takes on the role of the Earl of Gloucester; Andrew Scott (Sherlock, The Hollow Crown) as Gloucester's loyal son Edgar; and John Macmillan (Hanna) as his illegitimate son Edmund.
King Lear will premiere on BBC Two in the U.K. in 2018. Amazon Studios is taking U.S. and German rights, and will also air the drama in the U.K. following the BBC's run.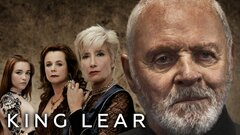 Powered by