Must-See Movies & Documentaries Coming to Prime Video and HBO Now
King Lear
Movie Premiere, Friday, September 28, Prime Video
A mad leader. A divided country. Unspeakable violence. King Lear sure isn't one of Shakespeare's lighter plays! But despite its grim subject matter, director Richard Eyre's new adaptation is sumptuous to behold.
Anthony Hopkins stars as the monarch, who causes chaos when he splits his kingdom between his two oldest daughters and banishes the youngest for failing to flatter him properly. "King Lear is about family," Eyre says. "Breaking up the country is breaking up the family writ large. That's why it holds such perpetual fascination."
See Also
And don't forget about 'Maniac' starring Emma Stone and Jonah Hill.
Eyre sets his version of the 17th-century work in a quasi-contemporary England. Because of the familiar setting and the universal themes, the director is confident that his Lear is accessible even for those unfamiliar with Shakespeare. Says Eyre, "You get the pain, the suffering, and the love." — John Russell
Jane Fonda In Five Acts
Documentary Premiere, Monday, September 24, HBO Now
"My life was, in many ways, determined by men," says Jane Fonda. "I only brought to the table what I thought that they wanted." That's why Susan Lacy, director of this documentary, uses those men — Fonda's dad, Henry, plus her three husbands — to frame Fonda's ups and downs through the years. "They're distinct chapters," adds Lacy. As for the fifth and final "act" in Fonda's life? It focuses solely on the woman herself. — Jim Halterman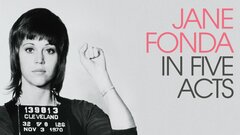 Powered by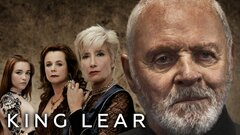 Powered by