Why a Certain Jamie & Claire Scene Was Cut From 'Outlander' Season 3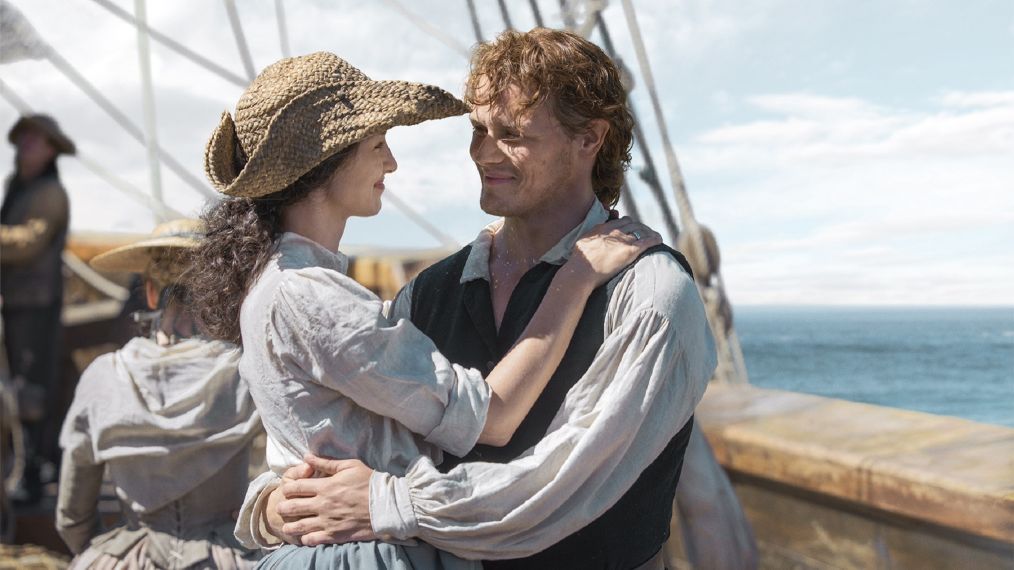 Season 4 of Outlander is still months away, but new tidbits about the series are always welcome—especially as this new information relates to a fan-favorite moment from Diana Gabaldon's original books.
At Sunday's Television Academy Outlander panel, stars and producers of the Starz series spilled on a deleted scene in which Jamie (Sam Heughan) and Claire (Caitriona Balfe) carved their initials into one another's hands—spotted by eagle-eyed fans in the Season 3 bonus footage.
Producers Ronald D. Moore and Maril Davis acknowledged the omission. "Yes, our sharp-eyed viewers are at it again!" Moore told Entertainment Tonight . "Essentially, there's a scene in the book—and actually in a different book—where Claire and Jamie carve their initials into each other's hands. I think it was in the second book, [Dragonfly in Amber,] if I'm not mistaken."
"Yeah, Davis agreed with Moore, elaborating, "right before she goes back through the stones."
In the image above, you can see what the marks looked like before being digitally edited out. Some might call them tattoos—well, 18th century tattoos. The producers continued to explain the reasoning behind making that cut.
"We did not do that [scene] in Season 2, but it was one of those little details that we kept thinking, 'At some point we're going to do this,'" Moore continued. "So we shot a version of that scene in Season 3, but we weren't really that satisfied with it and it didn't really work, so we cut the scene—but we wanted to still sort of preserve the idea of doing that at some later date."
Fans of the book and show can breath a sigh of relief because Jamie and Claire's initials may still happen, it just wasn't part of the plan to have fans figure it out before then. "We didn't include that scene in the deleted scenes for the DVD, however, sharp-eyed fans found the initials in a separate deleted scene that we had not gone in and digitally erased so it's like, 'Curses! They found us!'"
"I hope [the fans] know it's something that we really want to do," explained Davis to ET. "And while you hope that you don't have those little things happen, on the other hand, it's kind of a fun, little tidbit for people to see and to recognize that people are actually watching."
Heughan and Balfe themselves echoed that sentiment. "I think I was quite excited for the fans to see that because they wanted it from before, but you know, it may make an appearance somewhere else," said Heughan. "But you know, that happens all the time. There's so much that we shoot that doesn't make it into the show and we can't include everything."
Balfe added, "I didn't know that they were going to put it somewhere else, but I guess they will. So we'll see it then, we'll do that scene again!"
Who knows, maybe they'll work the moment into Season 4? Anyone for an American tattoo session? And even without the markings, Jamie and Claire belong together, and that's all that really matters.
Outlander, Season 4, 2018, Starz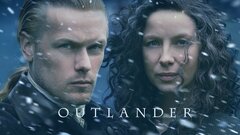 Powered by