'Say Yes to the Dress': Barbara Corcoran Calls It Like She Sees It (VIDEO)
You know who you should take with you while wedding dress shopping? Someone who will give you his or her honest opinion.
And that person is Shark Tank's Barbara Corcoran.
In Saturday's Say Yes to the Dress episode, Corcoran joins a friend at Kleinfeld's bridal salon in NYC, offering up some very blunt advice.
"I'm sorry, I just have to voice my opinion," she starts in an exclusive sneak peek. "It looks like a cheap piece of junk from where we're sitting."
Watch the full clip below:
Say Yes to the Dress, Saturdays, 8/7c, TLC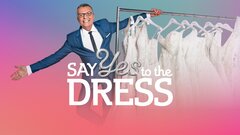 Powered by