Issa Rae & Constance Wu Phone It in to Young Creators in Samsung's Oscar Ad (VIDEO)
It's the biggest weekend of the year for Hollywood's power players, with directors, producers, actors, writers, and Kardashians all getting ready to congratulate themselves at the Oscars 2018. It's like the Super Bowl for celebrities who don't wear jerseys.
Fittingly, it is also when we will see some major-league commercials. ABC—which was reportedly asking around $2 million for a 30-second spot during the show—has already announced that they plan to debut a new trailer for their Roseanne reboot. And, if we're lucky, we might get a Revlon ad that doesn't creep us the hell out like the Winona Ryder one that ran during the Golden Globes.
See Also
The envelope, please…just make sure it's the right one!
One spot sure to inspire is Samsung's "Do What You Can't" short in support of their newly launched Galaxy S9 and S9+ smartphones. Rachel Morrison, the first woman to ever be nominated for Best Cinematography (for Mudbound), has teamed with the film's director and Best Adapted Screenplay hopeful Dee Rees for the minute-long clip, which serves as a gorgeously shot rallying cry to aspiring auteurs to create whatever content they desire.
Among the talent shown encouraging young ladies trying to do their thing are two of our TV faves: Insecure's Issa Rae, who got her start making videos on YouTube; and Fresh Off the Boat's Constance Wu, who has also tread the digital path as part Eastsiders, the Netflix series that began on YouTube and then LogoTV.com.
Thor: Ragnarok director Taika Waititi also pops up, along with comedy vlogger Akila Hughes, tattoo artist James Spooner, and Molly Burke, an anti-bullying and mental health advocate who uses social media to actually do good (how about that?!)
And who knows, with the way TV has been changing so rapidly these days, someone might take the commercial's lead, shoot something on their phone, sell it to Netflix, and wind up going to awards shows next year instead of just watching them!
The 90th Annual Academy Awards, Sunday, March 4, 8/7c, ABC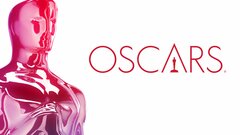 Powered by