Celebrity Big Brother's Marissa Jaret Winokur on Her Big Win, Beating Cancer & More
Celebrity Big Brother viewers met a vast array of characters in the first season—one being a talkative, pink-loving, Broadway gal by the name of Marissa Jaret Winokur.
It should come as no surprise that the likable star was later crowned the winner of the game. And after the celebrity jury voted for Winokur, her life has been nothing but a whirlwind.
Still, she took time out of her busy schedule to speak with TV Insider about the unique experience that is Celebrity Big Brother. Read on to see what she had to say about her new friendships, the big win, and how her journey with cancer influenced her game.
What went through your head when you first learned you had won Celebrity Big Brother?
Marissa Jaret Winokur: Oh, I honestly was shocked up until after the press line. As we got home, I got home to like 40 friends waiting for me all in hot pink sweatshirts. Literally, they all bought a pink sweatshirt that I was wearing [in the house]. And they were all screaming, there were posters all over my house. It took hours before it even hit me that I won.
What was the hardest part about being in the house?
Obviously being away from my child was the hardest. Not having any sun was also right up with one of the hardest things I've ever done in my life. Twenty-eight days of no sun–you don't realize how important it is. Also, just the whole stomachache of people whispering, just that paranoia setting in.
So you're not really outdoors in the backyard?
The outdoor space, it had a tarp above it and it had one square where you could get fresh air and we were only allowed out at night time. We only went outside from 10 p.m. to 12 a.m. pretty much, so you would have night air, kind of [Laughs]. But we also had our fire pit going at all times, so we were absolutely getting high off the propane tank. There were so many times when we were sitting around the fire laughing so hard and we're like, 'Wait, this isn't even that funny, we're just totally getting high off of this propane tank.' But it's all completely [covered] because they had all of the mechanisms and the lights above you, so it was not like a proper season where they actually have a sky.
You and the other houseguests seemed to get along really well. Do you think you've made lifelong friendships with anyone?
Oh, I mean, 1000 percent. Ari (Ariadna Gutiérrez) and I haven't even gone an hour without either texting or calling each other since we got out of the house. Ari and Brandi [Glanville] and Ross [Mathews] and Omarosa [Manigault] all came over to my house the next day, we had a little barbecue.
I'm literally sitting in a parking lot waiting to go into Target with Ross—like, that's literally what I'm doing right now. So obviously we might have a little codependency issue going on. Definitely Ross and definitely Ari and I will be friends forever, for sure.
See Also
'Mr. Pec-Tacular' offers strategy and reveals his star pick to take home the $250,000.
Did you expect to win that final HOH competition? How did that feel?
I knew I wasn't going to win any of the physical challenges, so all I did in the house the whole time was study the show. The challenges I got right were when they had to do with what was going on in the competition. So when they said it was that [type of challenge], the first question that came up, I was like, 'I'm gonna accept that I'm horribly dyslexic.' I had to listen to Julie [Chen] say the questions so I wouldn't misread them. I was answering them in real time with Julie, that's why, when you see the clip, my letter's already turned before anybody else's. But I studied the days, I studied the HOH's, that's all I could do because I knew that's where I was gonna become good for the alliance.
Your reactions were intense.
I know, my husband was like, 'You didn't try to act cool, ever.' I'm like, 'I can only act cool in one interview, are you kidding me? You can't act cool forever.' It was all emotion all the time.
Did you change your opinion of anyone after spending time with them in the house?
I'm not a big sports person. I knew who Ron was, but I didn't know that he had changed his name to Metta World Peace, so I didn't actually put that together until a week in that it was the same person. He was someone who I just fell in love with, I loved his love for his family. I really felt for him because he really was not in a great place in the house, but he kept staying and didn't just quit.
See Also
The TV personality also spills on his relationship with Omarosa and whether he'll return to the house.
You're a Broadway girl, was it tough going without music for so long?
Oh my god, my friends were telling me—because everybody would watch the live feeds—that they would get so mad because I didn't know when I sang, there'd be a voice that'd say, 'Please stop singing.' I didn't realize that every time I sang in the live feeds, they would cut to puppies or something and they would have to shut down the live feed. My friends said people were getting so mad. There was definitely a moment where Ross and I came up with my one-woman show, singing a song every two minutes.
What's one thing about Big Brother behind the scenes that may surprise fans?
There was a day where Metta, myself, and Mark [McGrath] were locked in the HOH room for over seven hours, just the three of us. They were blasting music, so your head is kind of hurting because when the competitions are going on and you're not participating in them, you get locked away so you can't hear people going in and out of the house. Mark would used to say we're crushing boredom, we had just days of crushing boredom. It was pretty intense.
Would you ever consider going back on the show?
When we all left the house, and I was asked that question, my first line was, 'Absolutely not, not in a million years, I never would.' And now that I'm a few days out, I'm like, 'Wait, I totally would, I'd go back in.' So my answer has changed now that I've had days off.
What advice would you give future celebs who go on the show?
I'd say do exactly what I did. First of all, bring comfy clothes, leave all your Gucci at home, and don't bring high heels. Bring as many pairs of boots and Uggs as you can because it gets freezing cold and the floor's so disgusting that you never walk around barefoot. We got dressed up once and then again in the finale. Also bring things to share—I gave James [Maslow] my sweatshirt. If anyone wants anything, you give it to them.
See Also
She has a lot to say about the White House.
You spoke directly to viewers who have battled and are currently battling cancer. Would you say your personal experience with illness influenced your game?
One hundred percent. After I had cancer, it changed my whole life because I don't take it for granted. When I talk about entering the house and when I would say to people, 'I'm not here for the money, I'm here for the experience,' it wasn't that I didn't need the money. The experience was the win for me, making these friends was the win.
[But] $250,000 wasn't worth ruining my friendship with Ross or Ari in the end, that's what I meant by 'I didn't need the money.' The money was a bonus, but the experience of life is why I did it. Big Brother is horrifying, but I thought, if I can beat cancer I can do Big Brother. You just can't wait around for a life to come, you have to just jump in the river and see how cold it is.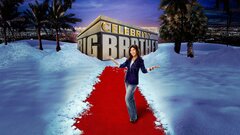 Powered by