'The Big Bang Theory': How Baby Wolowitz No. 2 Got His Name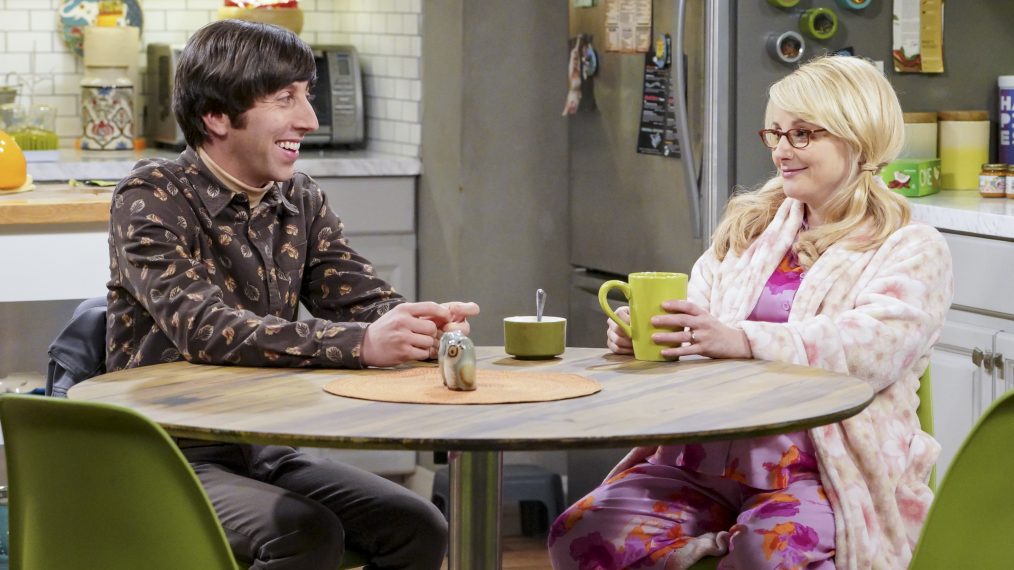 [Spoiler Alert: Do not read ahead if you have not watched "The Neonatal Nomenclature," the March 1 episode of The Big Bang Theory. Plot points are discussed in the interview below.]
The Big Bang Theory is a show that has always been able to take big moments for the characters and still make sure the show is always the show. The same can be said of Thursday's episode, "The Neonatal Nomenclature," which marked the arrival of Neil Michael Wolowitz—baby number two for Howard (Simon Helberg) and Bernadette (Melissa Rauch).
While viewers can expect the latest arrival to not shake things up too much, there are questions that came up from the episode and, of course, this entire season has been building to the wedding of Sheldon (Jim Parsons) and Amy (Mayim Bialik).
It's a good thing, then, that TV Insider talked with executive producer Steve Holland,about what's coming next.
Will we actually see the Sheldon/Amy wedding happen this season? Will we only hear, and not see Howard and Bernadette's baby, like we did with their first child, Halley (which was done as an homage to Howard's heard-but-never-seen-mother on the show)? And what's up with Sheldon having to deny his love for La La Land?
Let's find out the answers to all that and more:
Because this is the second time for Bernadette having a baby, was there any challenge coming up with different pregnancy stories this season?
Steve Holland: There definitely was, but it was a fun challenge. We had just done a season of her [being] pregnant, so it was a great surprise for the characters and for us to have her pregnant again.
It was a really fun jolt, but then you have to wrestle with "Well, how do you do these stories differently a second time around?" Bernadette's bed rest was one of the ways that worked out great, not only to accommodate Melissa's real-life pregnancy so we had an excuse for her to be absent for a few episodes, but also a way to tell some different stories for us.
How was it for Melissa to wear the baby bump after she had just had a baby in real life?
[laughs] She was actually fine to do it. I think it was nice that she could actually just take the baby bump off at the end of the day as opposed to the nine months previously.
Will we see and hear this baby, or is the situation going to be treated the same way it was with Halley?
We'll have to move forward and see and see. Luckily the baby is super little right now. I'm not a fan of actually having actual babies on set with sitcoms. It makes me feel terrible for them. So we'll have to wait and see.
It's fun in the episode when everyone is tossing around different baby names. Is that what the writers' room was like when writing this episode?
The funny thing is, that scene actually came right out of the writers' room when we were talking about it. Actually, when Maria Ferrari, one of the writers, was pregnant the first time, we spent a lot of time pitching baby names to her, including ones like 'Ranatinada.'
Eric Kaplan, who is another one of the writers, has this gift for coming up with the most bizarre names. And I think the one that didn't make the script but that they'd actually pitched for Maria's baby was 'Ampsbaplathala.' So that was very much a version of what went on in the writers' room when Maria was pregnant.
So how did you decide on the baby's name? Michael, of course, is Bernadette's father's name, but what about the nod to Neil Armstrong?
We'd actually talked about it a bunch, and it was actually different in the script the first time around and we weren't really happy with what we had settled on. And so we kept pitching names and someone brought up Neil, and it seemed sort of perfect.
Is there a certain shame about being a La La Land fan? I am one, but maybe I shouldn't tell people.
[laughs] I am one as well, but it's another one of those things that gets hotly debated in the writers' room. There are people who are adamantly opposed to La La Land. But for Sheldon in general, just him admitting that he is a fan of any musical would probably be embarrassing to him.
Of course, the next big thing coming is Sheldon and Amy's wedding. Will we see that by the end of the season?
It is what we've been building to all season. We haven't written the finale yet, but I think we will see a wedding by the end of the season. This week we're getting to a place where we have to start to really chat about the last few episodes, but we've been building to it all season long, and we have a lot of thoughts about the wedding and how to do it.
The Big Bang Theory, Thursdays, 8/7c, CBS.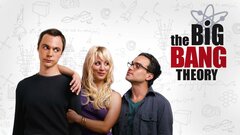 Powered by