'Cougar Town': The Best Episodes to Stream
Creator Bill Lawrence once told TV Guide Magazine that Cougar Town was "a hangout show about how we while away our time as adults."
Now that Hulu is streaming the beloved comedy about vino-swigging Florida neighbors (it ran three seasons on ABC, 2009–2012, and then another three on TBS), you can while away your time with these prime episodes.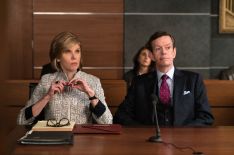 See Also
Christine Baranski returns in 'The Good Wife' spin-off for CBS All Access.
"Scare Easy" (Season 1, Episode 12)
Come for the introduction of the cul-de-sac crew's coin-toss game, Penny Can. Stay for the secret hookup that sets the stage for romance between divorcée Jules (Courteney Cox) and barkeep Grayson (Josh Hopkins)…just 16 complication-filled episodes later.
"All Mixed Up" (Season 2, Episode 1)
Jennifer Aniston was there for her former Friends roomie as uptight Jules's flaky shrink, but what really had us going crazy in this hilarious half hour were the surprising sparks between Jules's college-bound son, Travis (Dan Byrd), and her daffy best friend, Laurie (Busy Philipps).
"My Life"/"Your World" (Season 3, Episodes 14 and 15)
The gang's ABC days ended with a sweetly hopeful two-parter built around Travis's messy 21st birthday and the much-delayed wedding of Jules and Grayson.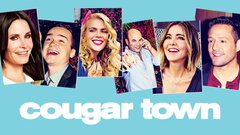 Powered by