'Criminal Minds' Star Adam Rodriguez Talks Directing His First Episode
Sometimes one job just isn't enough, so Criminal Minds star Adam Rodriguez, who plays newest BAU agent Luke Alvez, is moonlighting as one of the drama's directors.
It's not his debut behind the camera: Rodriguez previously helmed episodes of CSI: Miami (on which he appeared) and Scorpion. But it is the first time he's had to frame shots of a serial killer photographing his dying victims. We asked Rodriguez about making those gory bits safe for TV.
See Also
Wilmer Valderrama, Sean Murray, Pauley Perrette, and more select their top moments.
Who's the baddie on your episode?
This guy who had his feelings hurt and is acting out his vengeance by kidnapping and killing women. His fetish is taking pictures of his targets before he abducts them, throughout the abduction, while he's got them in captivity and then at their moment of death. He gets off on it.
Is there a trick to shooting the disturbing scenes?
Well, the network helps you out, telling you what they don't want to see. Then the director's job is to push those boundaries as far as possible. But I find that the gross stuff itself is never as shocking as when it's just insinuated. I don't have to watch somebody's arm getting broken. The sound of it or the anguish on their face amps up the gore—you know something terrible is happening to somebody.
What do you enjoy most about directing?
Knowing the rules of the game, and then seeing how creative you can be within those rules.
So what's the No. 1 rule for directing your own cast members?
Speak like you'd want to be spoken to. [Laughs] Actors who've performed the same role for years know that character better than any director who comes in wanting to give them a note, quite honestly. But there's a way to give direction that excites the actor, especially if they've been caught up in the day-to-day work and forgot that they can have fun!
Criminal Minds, Wednesday, March 14, 10/9c, CBS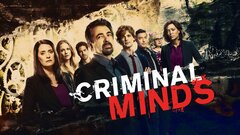 Powered by