Trista Sutter, Desiree Hartsock & DeAnna Pappas Talk Arie's 'Bachelor' Season
The latest Bachelor season is swiftly coming to an end and fans are eagerly awaiting Arie Luyendyk Jr.'s potential proposal.
TV Insider recently caught up with four former Bachelorette leads—DeAnna Pappas Stagliano (Season 4), Trista Sutter (Season 1), Desiree Hartsock (Season 9), and Ashley Herbert (Season 7)—at the opening of the Bridezilla Museum of Natural Hysteria in New York City.
We chatted about the current season, which woman should be the next Bachelorette star, and what the reality dating show can improve upon in future.
What do you think about this season so far?
Deanna Pappas: I like Arie. We have met before, and I think he's a kind and handsome man. But I'm a little bored with this season. I want to see more of him and see more of a relationship-building on a genuine level.
Desiree Hartsock: I think Arie is a genuinely nice guy.
Trista Sutter: I'm loving the girls this season, very diverse group. I'm going to sound like an old fart but I don't like all the kissing, in the beginning. Now it's fine because he's obviously fallen for people but when there are 30 girls there's no way you have instant chemistry with all of them. I just feel there's a way to do it that's totally classy. I'm old school. Actually have a conversation and get to know someone.
Who do you think Arie will wind up with?
Ashley Hebert: I [wanted] him to end up with Kendall, but I think he's going to end up with Lauren.
Who do you think should be the next Bachelorette?
Ashley: I hope Kendall.
Desiree: I'm rooting for Kendall. I think she's super smart, ready, and fun.
Trista: I love Tia and I love Kendall.
What do you think can change or improve about the show?
Ashley: I think they should take the glamour out of the show so they get down to the real people.
Deanna: I want to see more in-depth relationships, not surface level…more of their true selves.
Desiree: I loved the travel aspect and experiencing different cultures. What I didn't love was the time, the hours, being "on" all the time was hard.
Trista: So, on my season they let be bring three of my friends and they lived with the guys and they told me who I should choose for a date.  I loved that component becuase you usually don't get any help because you're completely disconnected from everybody.
The Bachelor, Mondays, 8/7c, ABC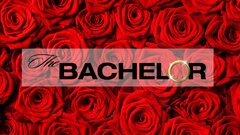 Powered by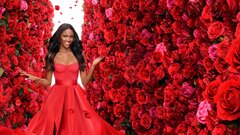 Powered by