Could 'Bachelor' Favorite Becca Tilley Be the Next Bachelorette?
Becca Tilley is a Bachelor franchise pro. And after competing on two different seasons (Season 19 and 20) with two different Bachelors (Chris Soules and Ben Higgins), she knows a thing or two about the camera-filled journey to find love.
So is the fan favorite a fan herself of Season 22's Arie Luyendyk Jr.? Well, she tells TV Insider she thinks he's a nice, good-looking guy, though she doesn't know him "personally." As for the criticism he's been facing on social media—many have complained that he's boring, predictable, and awkward—Tilley knows what that's like, too.
"I can sympathize with him in that I got those [types of] comments, too. But his are just on a much greater scale," she said while promoting Lime-A-Rita's new campaign, Have-A-Rita. "I actually think he's had a good group of girls. I think his final three [women] are strong."
Obviously, the most talked-about part of the any Bachelor/ette season is the possibility of a proposal. The 29-year-old is not sure who Arie will choose but she does believe Tia would make an excellent next Bachelorette star.
But what about Becca filling the role herself? "I don't know," she mused. "If they asked me, there would be several conversations before I committed to it. I'd have to be ready to put myself out there like that." That said, she did admit she's single right now…
Tilley and fellow Bachelor nation star Robert Graham ended their relationship in May 2017. She opened up about how hard it is for franchise couples to last when they're originating from a reality TV show.
"You go into this [Bachelor] world and you're in this bubble. You're on these romantic dates and you're excluded from the real world. Then you go out into the real world and there's this pressure on you because everyone is kinda expecting you to fail," she admitted. "Everyone is waiting for it to end. Most of the time [the Bachelor couple] doesn't live in the same city. I think it's just figuring out how it's gonna work in the real world."
Another hurdle the dating show faces is how to move forward and align itself with the cultural shift that is the #MeToo movement.
"For me being on the show, it was very important for me to stand up for what I thought was right and I would encourage that, whether there was a movement going on or not," Tilley reasoned. "Women need to be aware. If something doesn't feel right, [they need to] stand up for themselves."
The Bachelor, Mondays, 8/7c, ABC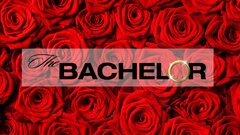 Powered by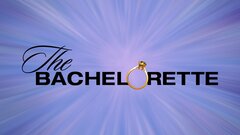 Powered by