'Once Upon A Time' Sneak Peek: Can Regina and Zelena Really Break the Curse? (VIDEO)
It's still taking a little getting used to seeing Regina aka Roni (Lana Parrilla) and her sister Zelena aka Kelly (Rebecca Mader) working on the same side. But that's exactly what we're going to see when ABC's Once Upon A Time returns for the second half of its final season on Friday.
While the long-running fantasy series—which was given a facelift this season when the only returning cast members were Colin O'Donoghue (Hook), Robert Carlyle (Gold/Rumple), and Parrilla—will be ending this spring, there is still much story to be told.
In the midseason premiere, young Lucy (Alison Fernandez) is unconscious from a mysterious illness with parents Jacinda (Dania Ramirez) and Henry (Andrew J. West) sitting by helplessly. But, as fans of OUAT know, there's always a curse that needs to be broken, and this time is no different—except that ending the curse will kill Henry and not ending the curse will kill Lucy. Oh, dear!
Also in the episode, Robin (Tiera Skovbye) gets closer to Mother Gothel (Emma Booth), which could end up being more dangerous than she realizes. Things also come to a head between Victoria (Gabrielle Anwar) and Ivy (Adelaide Kane).
But, back to breaking that curse. Whatever will Regina and Zelena do when it seems someone will have to die no matter what they do? Watch this exclusive clip to see what the sisters come together to fight the (seemingly) impossible.
Once Upon A Time, Fridays, 8/7c, ABC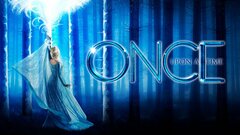 Powered by